High-Speed Trading of Values on Etopia Center for Art and Technology Zaragoza Spain, Media Façade for the "VoV, Value of Values" show. "Value of Values" (AKA VoV) is a Blockchain-based Art project....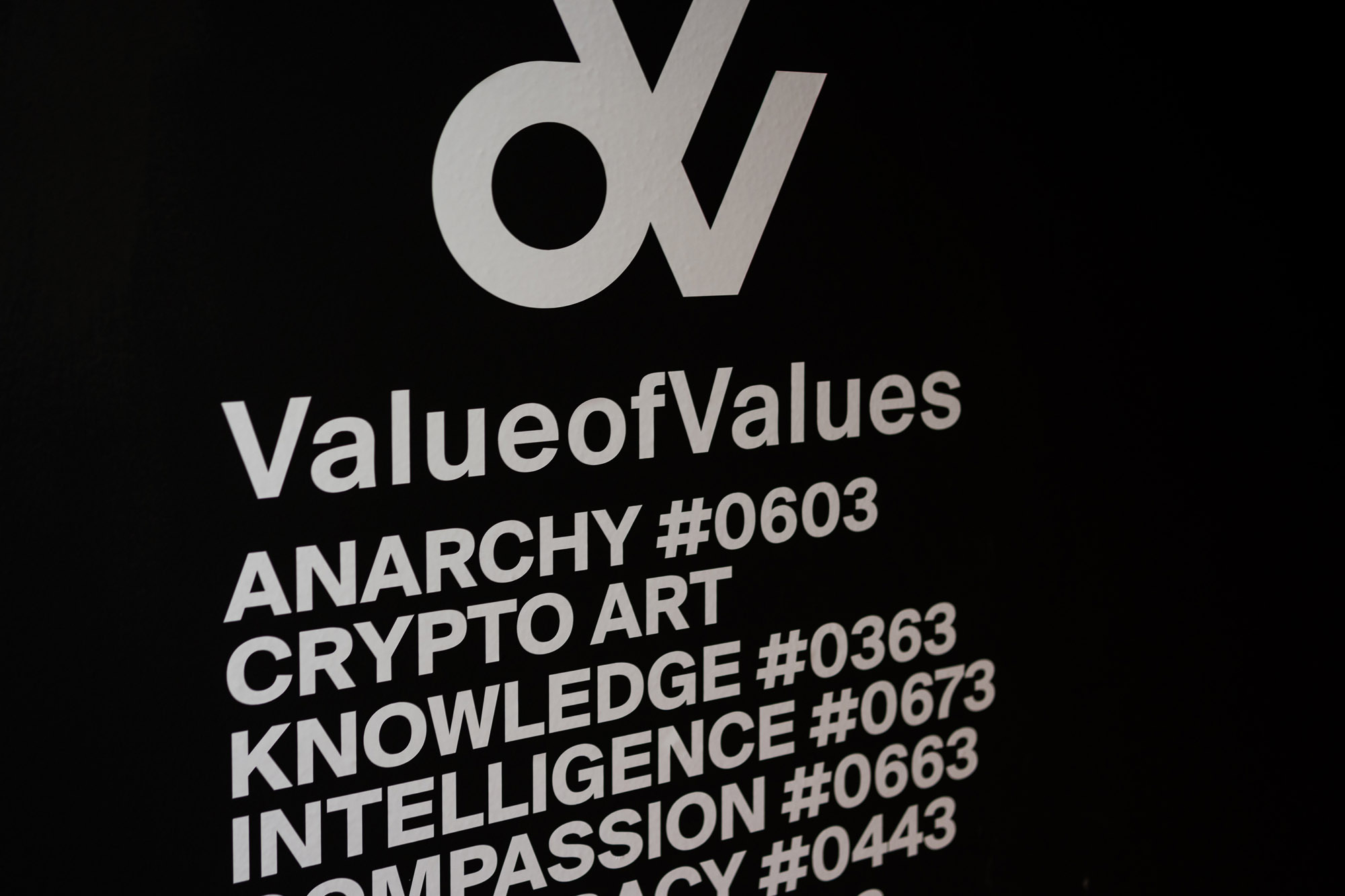 Etopia te acerca al mundo de las NFTs (Non Fungible Tokens), del criptoarte y de la neurociencia con una experiencia única y singular de la mano del artista francés Maurice Benayoun, referencia internacional en arte digital. ...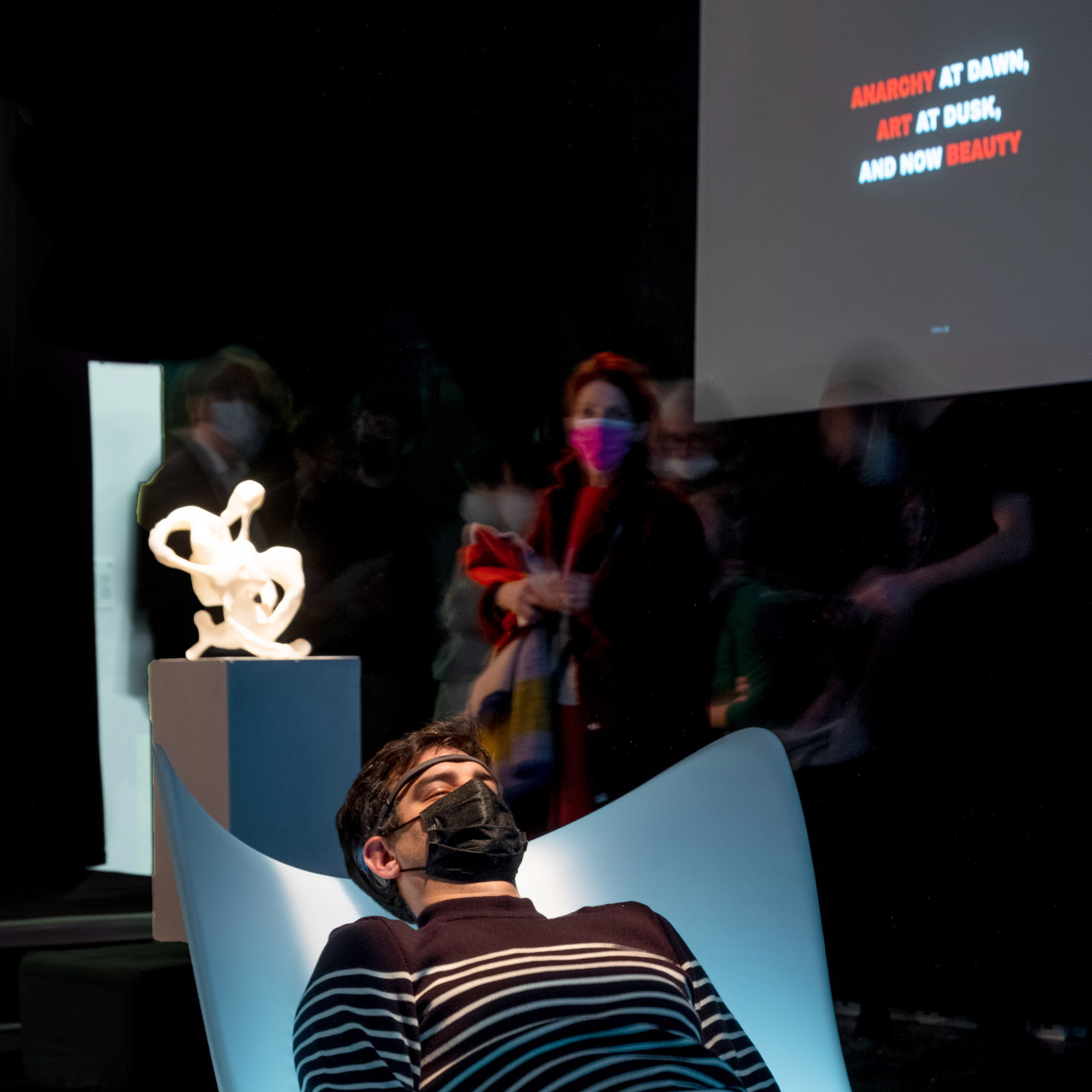 Value of values, Transactional Art Benayoun Maurice, with Nicolas Mendoza and Tobias Klein, 3 Neuro Design Stations, NFT minting of VoV tokens, "Twodees and Threedees", a series of printable 2D images produced out of the VoVs EEG-generated Photos by Axel Fried ...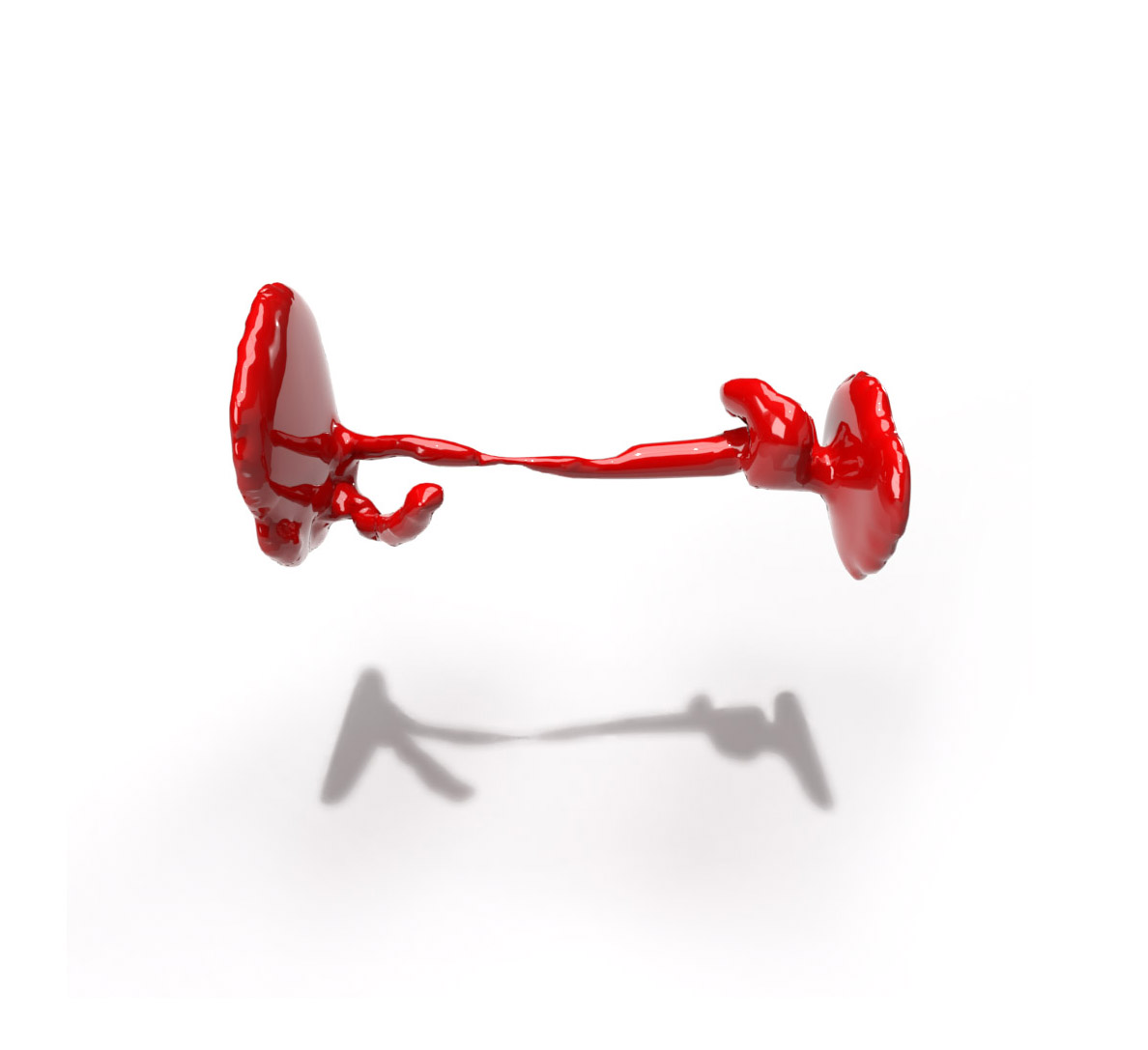 2D reifications (conversion of the virtual data into a physical object)  of VoV tokens for 2D printing by MoBen are called "twodies" as opposed to "Threedies" for 3D reification like sculptures, or "Vidies" for videos or animated reifications....
"Value of Values" (AKA VoV) is a Blockchain-based art project. It combines neuro-design, 3D printing, Blockchain...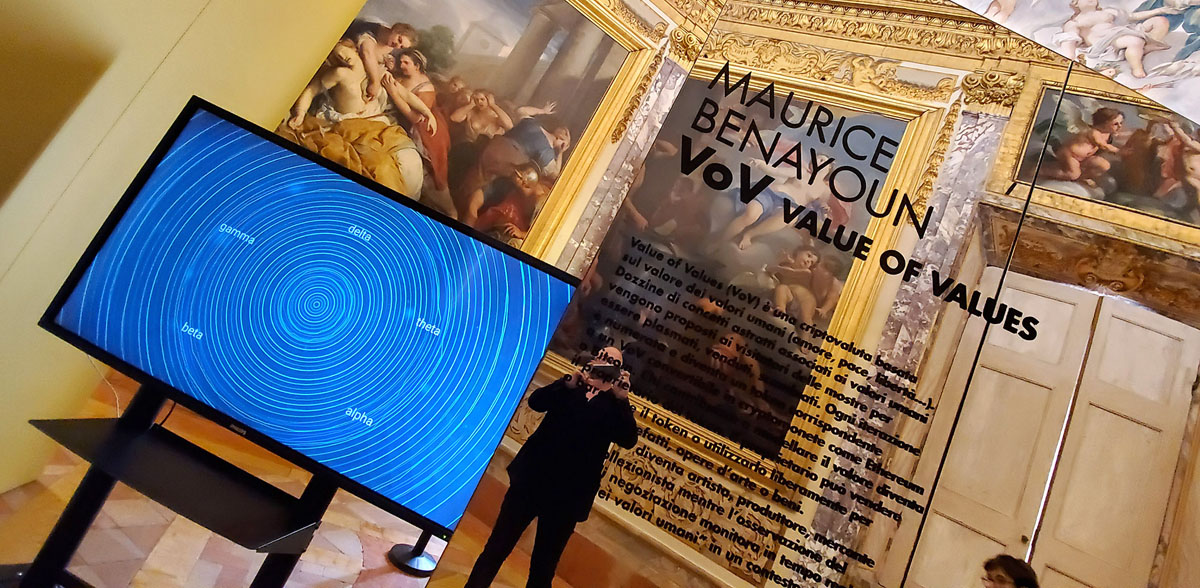 Value of Values, VoV, Bauhaus 100 exhibition, Palazzo Buonaccorsi, Macerata, Italy Artists: Maurice Benayoun, Tobias Klein, Nicolas Mendoza Composer: Jean-Baptiste Barrière Curator: Maria Grazia Mattei, MEET July,18 - Novembre, 3, 2019 When transactional aesthetics meet neuro-design on the Blockchain Speculative Speculation on Values Value of Values (VoV) is a blockchain-based art project. It...