Hong Kong Escape Views, Panoptical Memories by Maurice Benayoun Interactive Art Installation, 2020 Exhibition: Art Machines, Past, Present, Indra and Harry Banga Gallery, City University of Hong Kong curated by Richard Allen and Jeffrey Shaw Video editing by Charlie Yip more: ...
Part of the Ars Electronica 2020, Hong Kong Garden, this Hong Kong event is supported by osagė@osage – Live streaming event on Zoom and Youtube – 13 September 2020, Sun A specially invited group of artists, scholars, curators, and engineers will come together at Osage Gallery with their...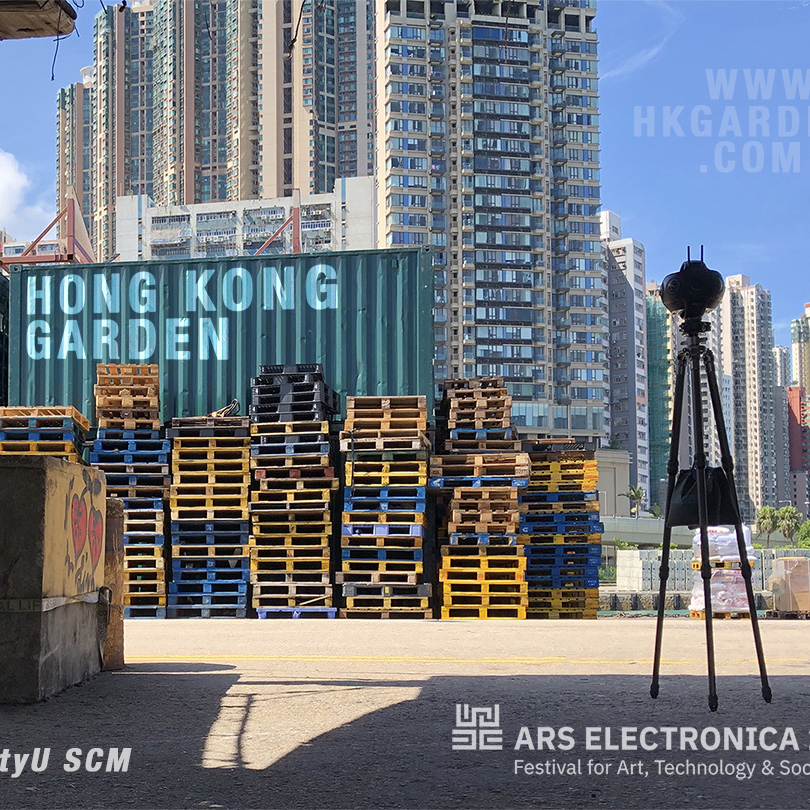 Ars Electronica 2020 Hong Kong Garden full program: hkgardens.com Context: Arts Electronica 2020 is being crystalized as an experimental, de-centralized global affair, in response to the contingencies arising from the Covid-19 pandemic. Envisioning a journey toward measuring the 'new' world being realized today, this year's festival extends beyond...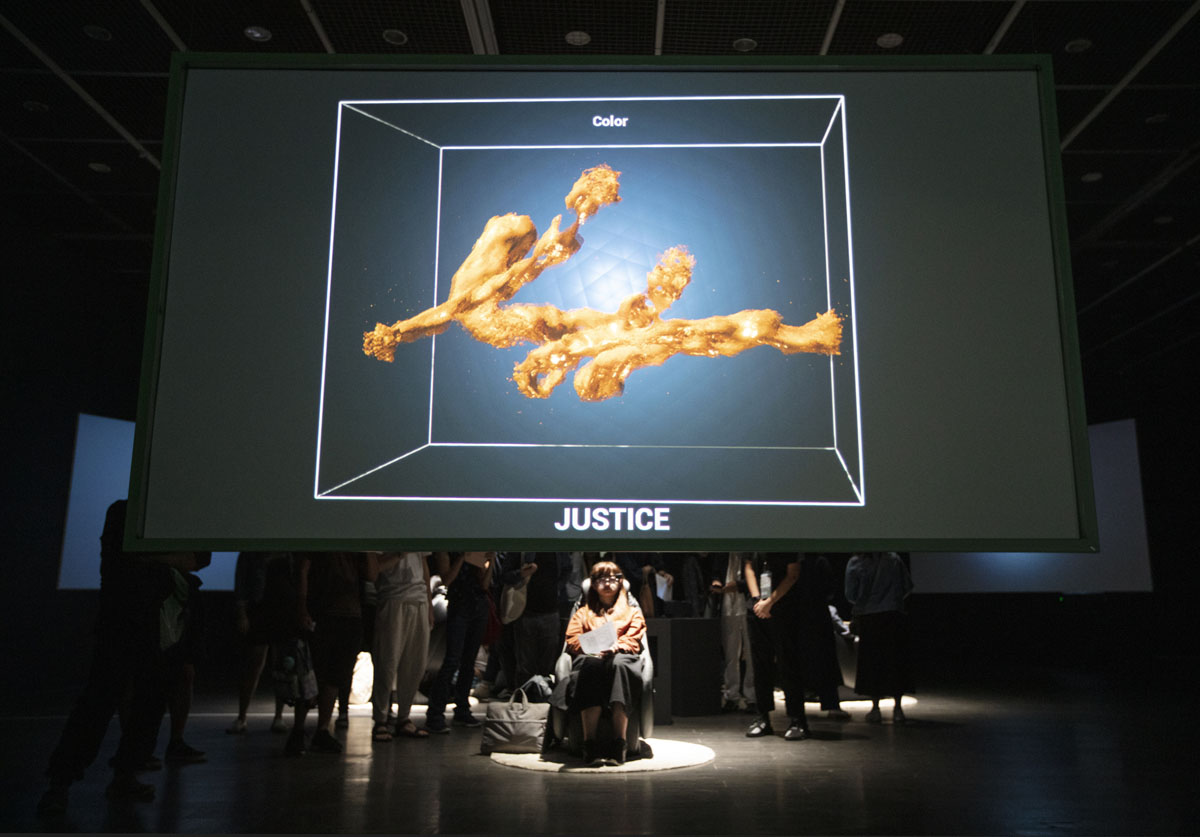 Digital Art Festival 2019, ReTranSens. Museum of Contemporary Art Taipei, Curator: Loh Li-Chen Co-curator: Hsiang Wen Chen The largest exhibition of Value of Values, with 3 Neuro-design stations. Value of Values is now on Matic Blockchain after the Collector Period on Test-Net. It is now possible to trade, buy and...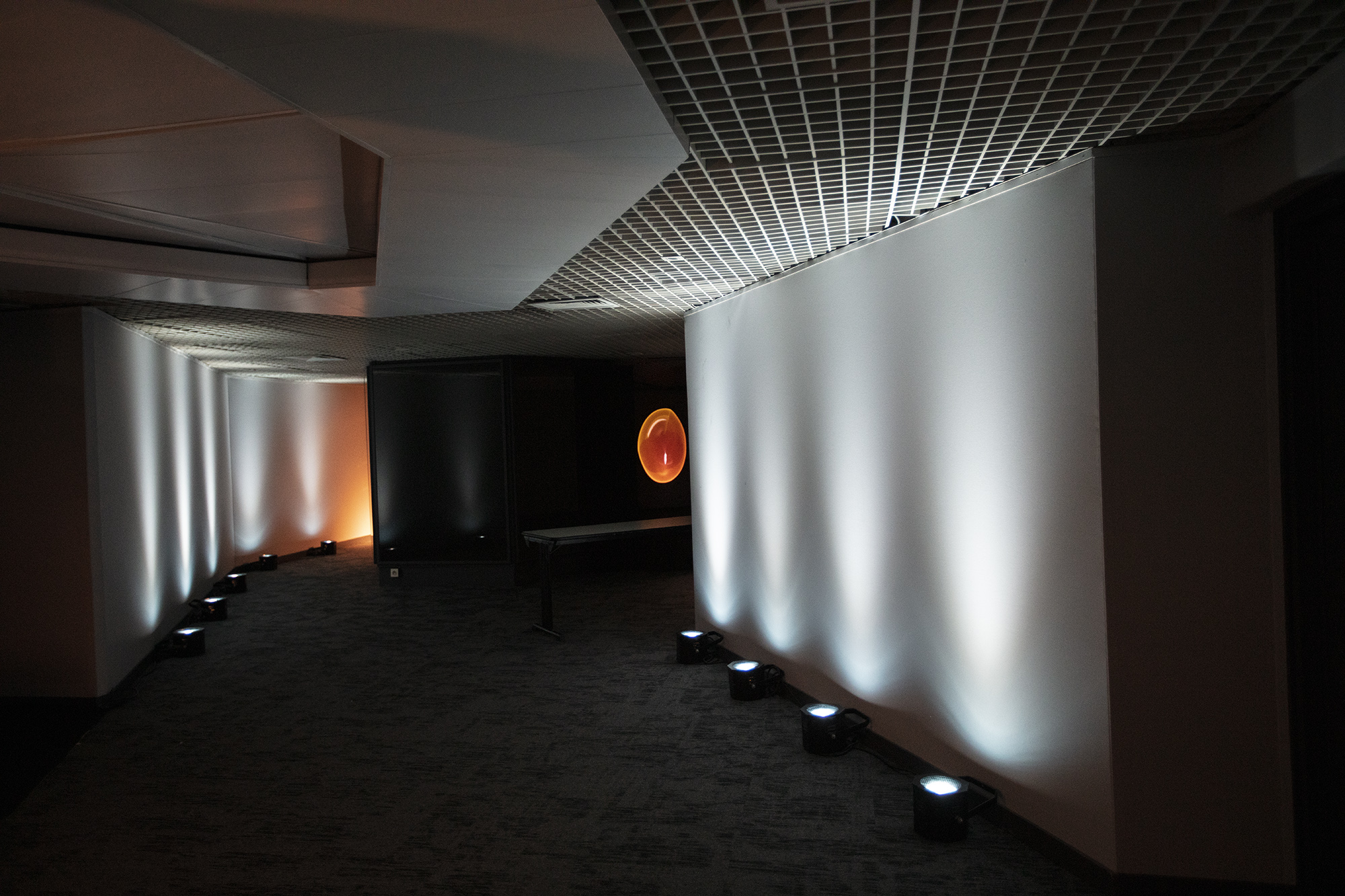 ACM Multimedia Art Show (ACMMM2019), Chairs: Maurice Benayoun, Nathalie Delprat, Nice, France, October 21 - 25, 2019 Artists: Refik Anadol, Jean-Marc Chomaz, Peter Nelson, Olivain Porray, Lyn Chao, Lin Chen, Cecilia Suhr, Paul Chable, Gilles Arrazo, Yvain Quéau, Axel Cartier, Jean-Denis Durou, Yen-Ting Cho, Yen-ling Kuo, Yen-Ting Yeh, Yi-Chin...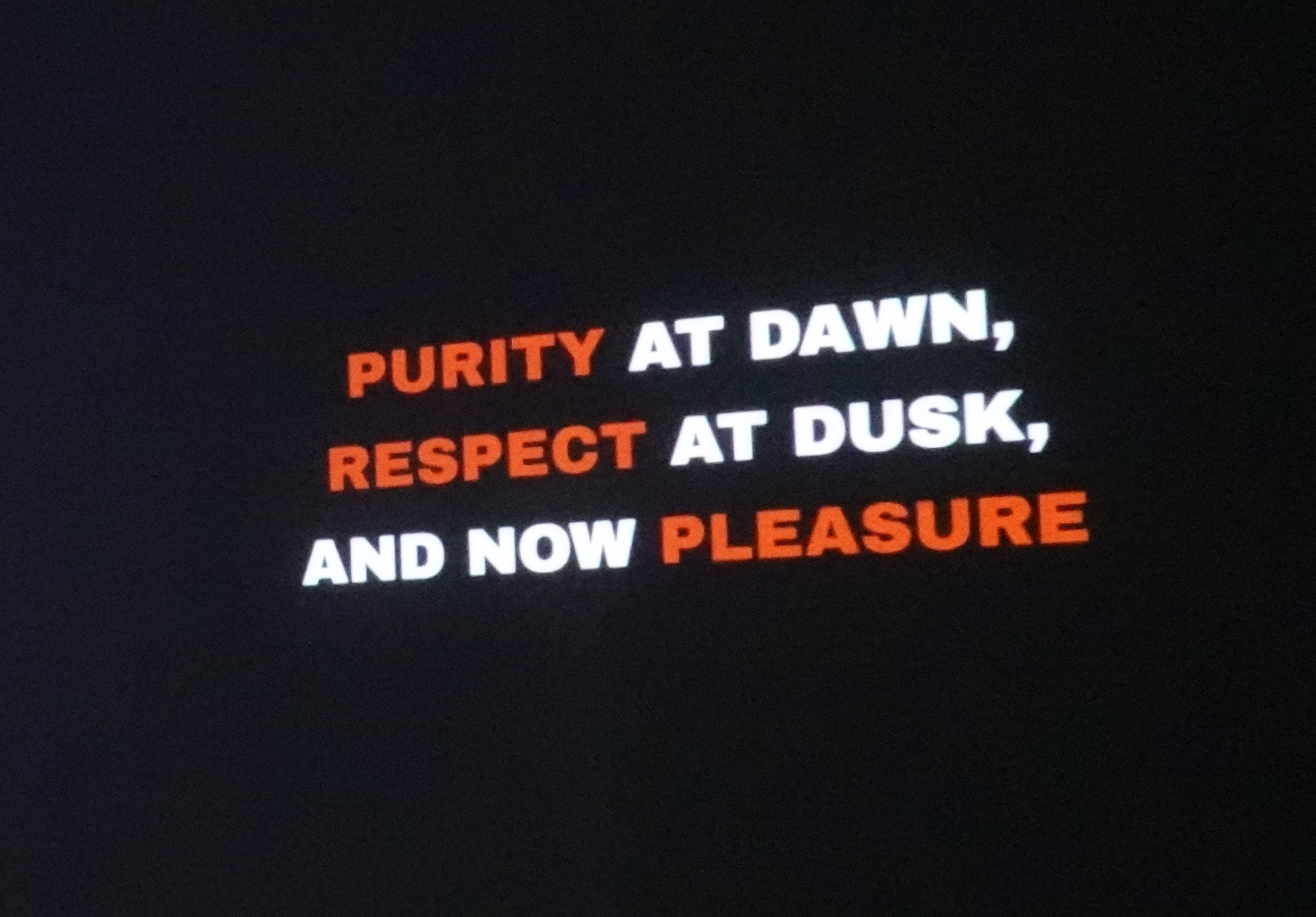 TRANSACTIONAL POETRY  Installation for Nuit Blanche Paris at 100ECS, 100 rue de Charenton, Paris 12e. Curator: Corine Pulicani on Value of Values website: v-o-v.io In a world where human transactions mostly apply to human values, where metaphors reside in the syntactic articulation of these values, we may find very peculiar layers...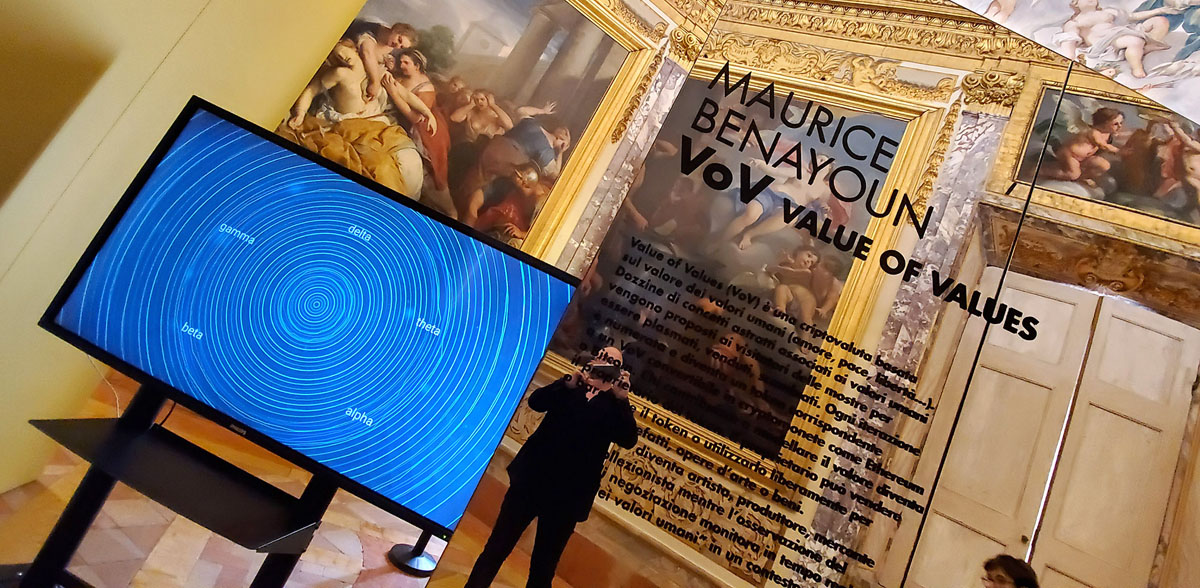 Value of Values, VoV, Bauhaus 100 exhibition, Palazzo Buonaccorsi, Macerata, Italy Artists: Maurice Benayoun, Tobias Klein, Nicolas Mendoza Composer: Jean-Baptiste Barrière Curator: Maria Grazia Mattei, MEET July,18 - Novembre, 3, 2019 When transactional aesthetics meet neuro-design on the Blockchain Speculative Speculation on Values Value of Values (VoV) is a blockchain-based art project. It...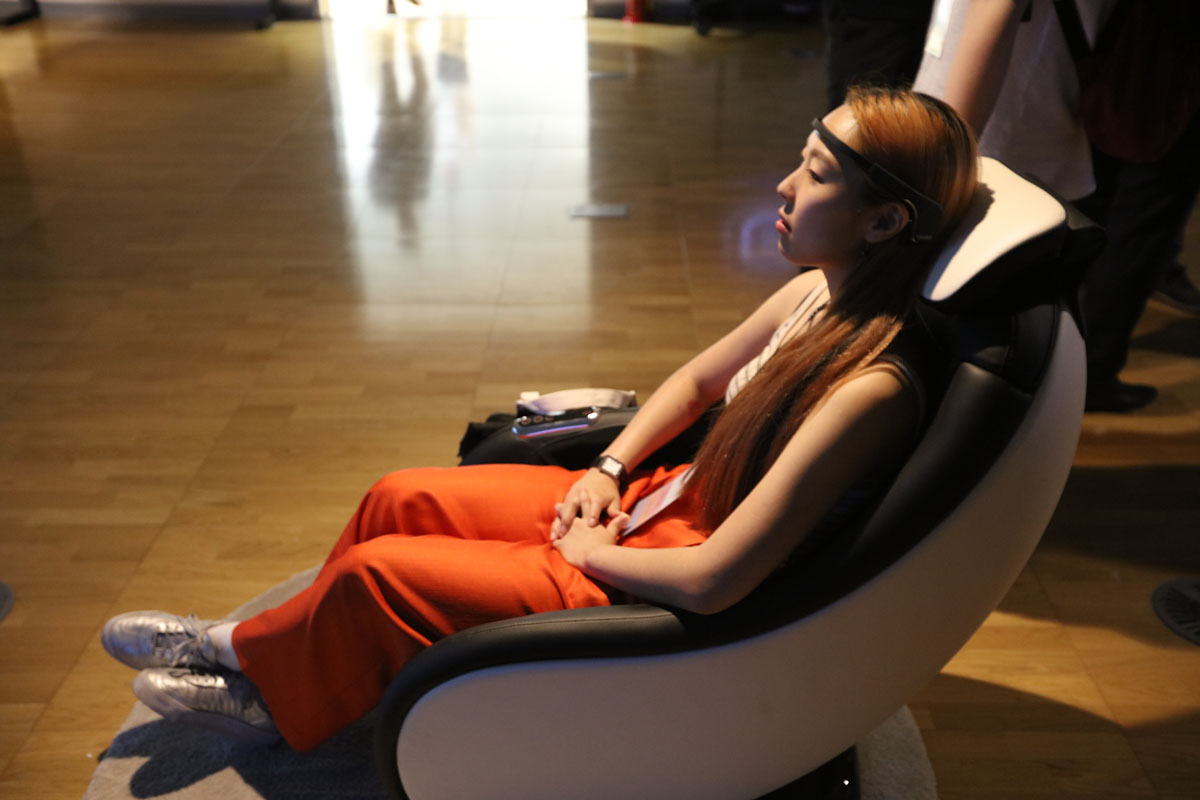 ISEA, International Symposium on Electronic Arts is the major academic event on Media Art, research and creation. Value of Values is an invited artwork curated by Art Center Nabi for the Lux Aeterna Exhibition. "Value of Values (VoV) is a blockchain-based art project. It aims to find...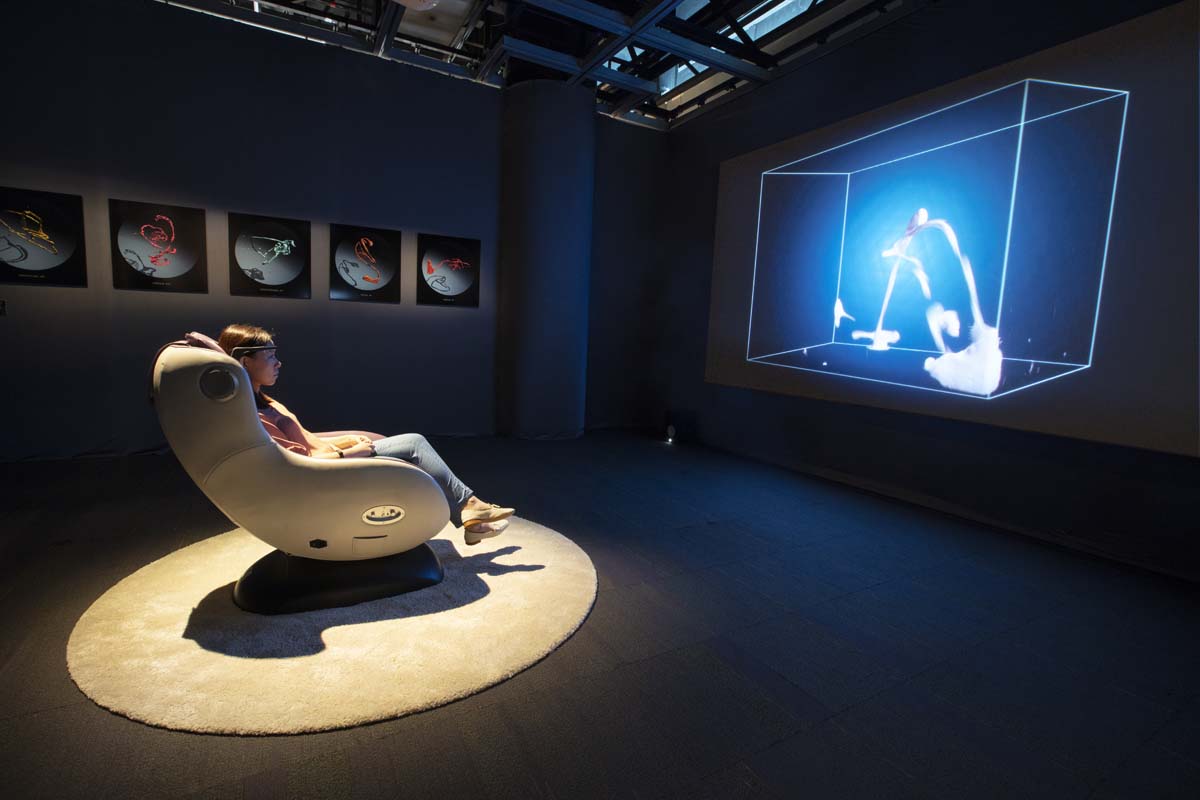 Brain Factory is an art installation that allows the audience to give a shape to human abstractions through Brain Computer Interaction (BCI), and then to convert the resulting form into a physical object. The work examines the human specificity through abstract constructs such as CREATIVITY,...
Video of the show in Hong Kong, City University, School of Creative Media Chief Curator: Maurice Benayoun http://benayoun.com/moben/2018/03/03/young-media-artists-in-china-hk/ CREDITS 主辦單位 / ORGANIZERS 香港城市大學 City University of Hong Kong 中國美協策展委員會 China Artists Association Curatorial Committee 深圳市關山月美術館 Guan Shanyue Art Museum 出品人 / PRODUCERS 郭位 香港城市大學校長 Way KUO, President of City University of Hong Kong 范廸安 中國美術家協會策展委員會主任、中央美術學院院長 FAN Dian, Chairman of CACF,...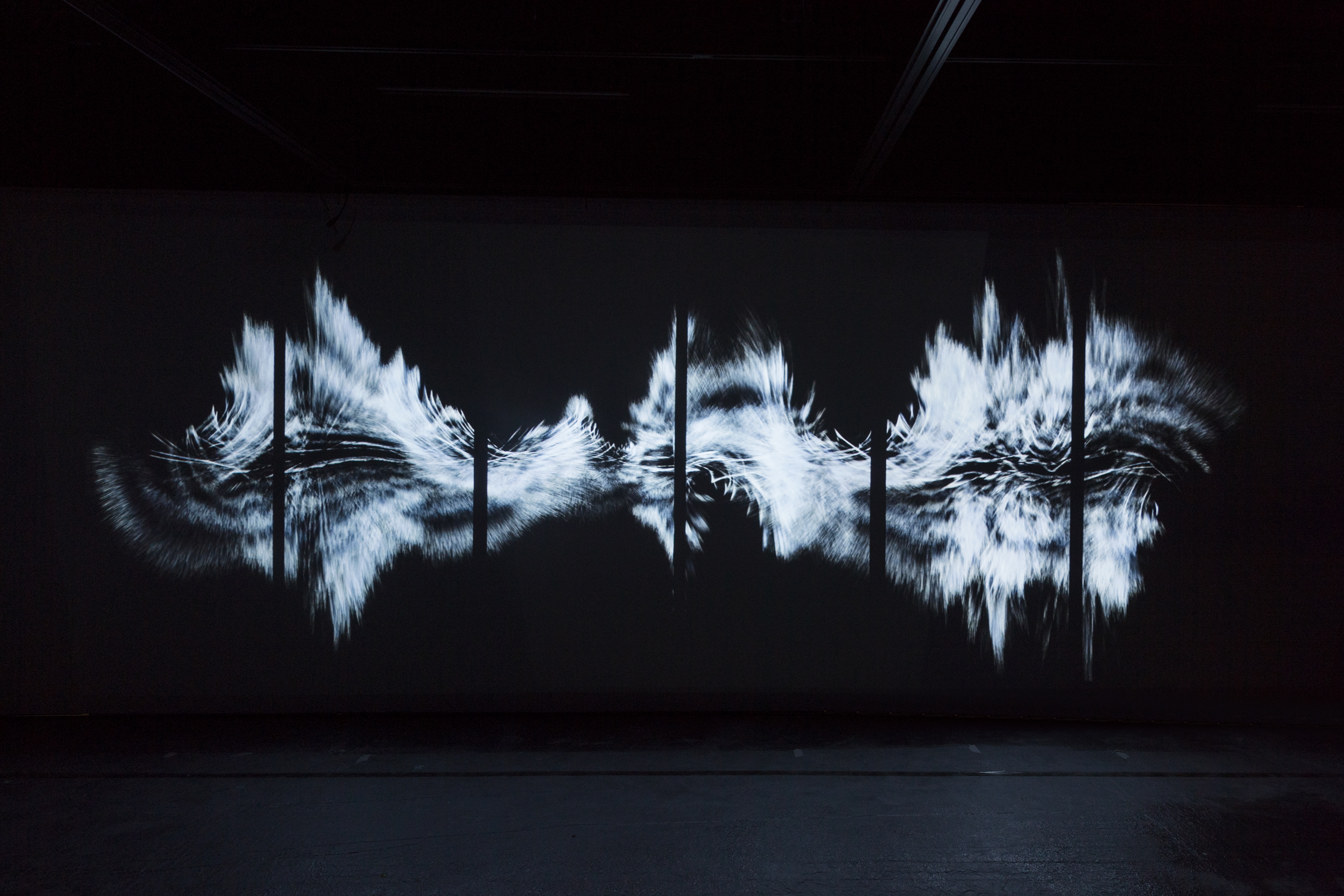 The annual "On the Road" exhibition is this year dedicated to New Media Art. With the title "Young Media Artists in China", the 50 or so works by 32 artists selected by the nominating committee. Maurice Benayoun has been appointed Chief Curator....