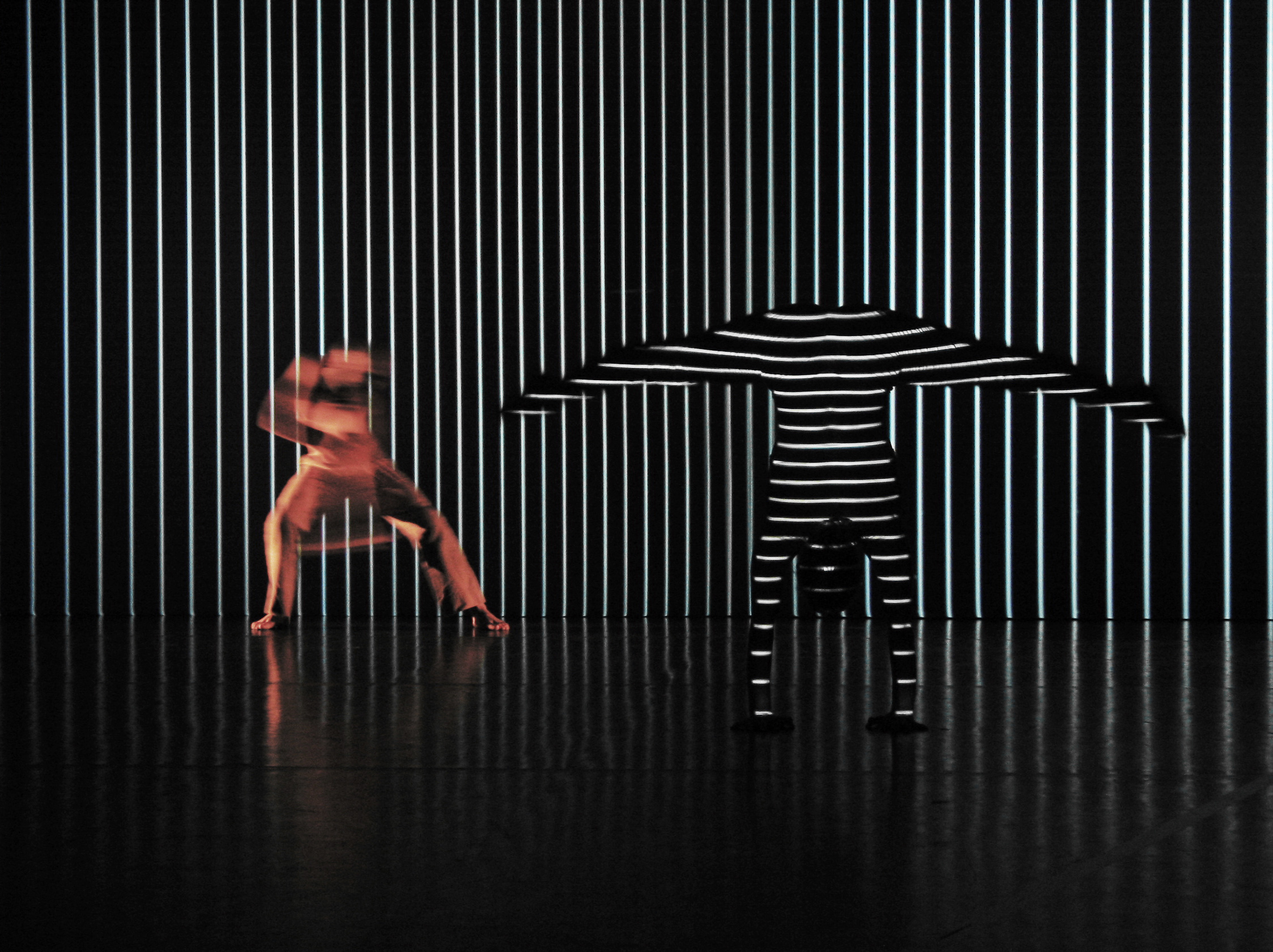 Apparition – Klaus Obermaier and Ars Electronica Futurelab
http://www.youtube.com/watch?feature=player_embedded&v=-wVq41Bi2yE
Apparition, an interactive dance and media performance directed by Klaus Obermaier, combining the choreography with software, in collaboration with the Ars Electronica Futurelab.
Klaus Obermaier is a media-artist, director, choreographer and composer since two decades.  He creates innovative works in the area of performing arts, music, theatre and new media, highly acclaimed by critics and audience.  He is well known by dance/media works D.A.V.E. and VIVISECTOR.
His performances are shown at major festivals and theaters throughout Europe, Asia, North and South America and Australia.  He worked with dancers of the Nederlands Dans Theater, Chris Haring, Robert Tannion (DV8), Desireé Kongerød (S.O.A.P. Dance Theatre Frankfurt),…  He composed for ensembles like Kronos Quartet, German Chamber Philharmonics, Art Ensemble of Chicago, Balanescu Quartet, among others.
Two dancers, a strand of light behind them, an intense white strand of light, cutting across the rear wall, seem to be in response to the dancers, or is it that the dancers are responding to the light? This mesmerising brilliant strand is superseded by lines of light streaming down, vertically, contrasted by horizontal lines projected onto the bodies of the two dancers.  Is it the screen or is it the performers leading the action? It could never tell and the question became redundant in this 'interactive dance and technology work', created under the artistic direction of Austrian cross-media artist Klaus Obermaier.
One dancer implodes into a shadow, and then dances in silhouette against the screen of white lights. The dancers move with and against the fluctuating vertical lines and densities of black… all is relevant, involved and evolving.  To each movement waves of points expand on the surface of the bodies, drawing an organic back and forth on the skin, as if each molecule set in motion by choreography had been transformed into photon. Apparition, much more physical than one could expect: the computers do not crush the choreographies but raise them when they weaken.  Technology became the 'third partner' in Apparition along with the two dancers, stretching the realm of the possible.
A few commented that Klaus Obermaier's last project VIVISECTOR was intriguing and conceptually exciting, but did not contain enough substance to be sustainable as an hour-long piece of entertainment.   That was two years before this work, and things move fast through wires.  Apparition premiere was received enthusiastically, inciting prolonged rapturous applause. As the house lights came up a little boy who had been sitting behind me announced rather mournfully, eyes still transfixed on the stage, "All finished now". I think he spoke for everyone.
Frances Li Ka Ching