The complete tour of the show at the Asia Society Hong Kong Center presenting the new developments of the Transactional Art Project Value of Values, combining Blockchain, AI, NFTs, EEG, BCI, 3D Printing, and online trading with Tobias Klein, Nicolas Mendoza, Jean-Baptist Barrière. produced by...
High-Speed Trading of Values on Etopia Center for Art and Technology Zaragoza Spain, Media Façade for the "VoV, Value of Values" show. "Value of Values" (AKA VoV) is a Blockchain-based Art project....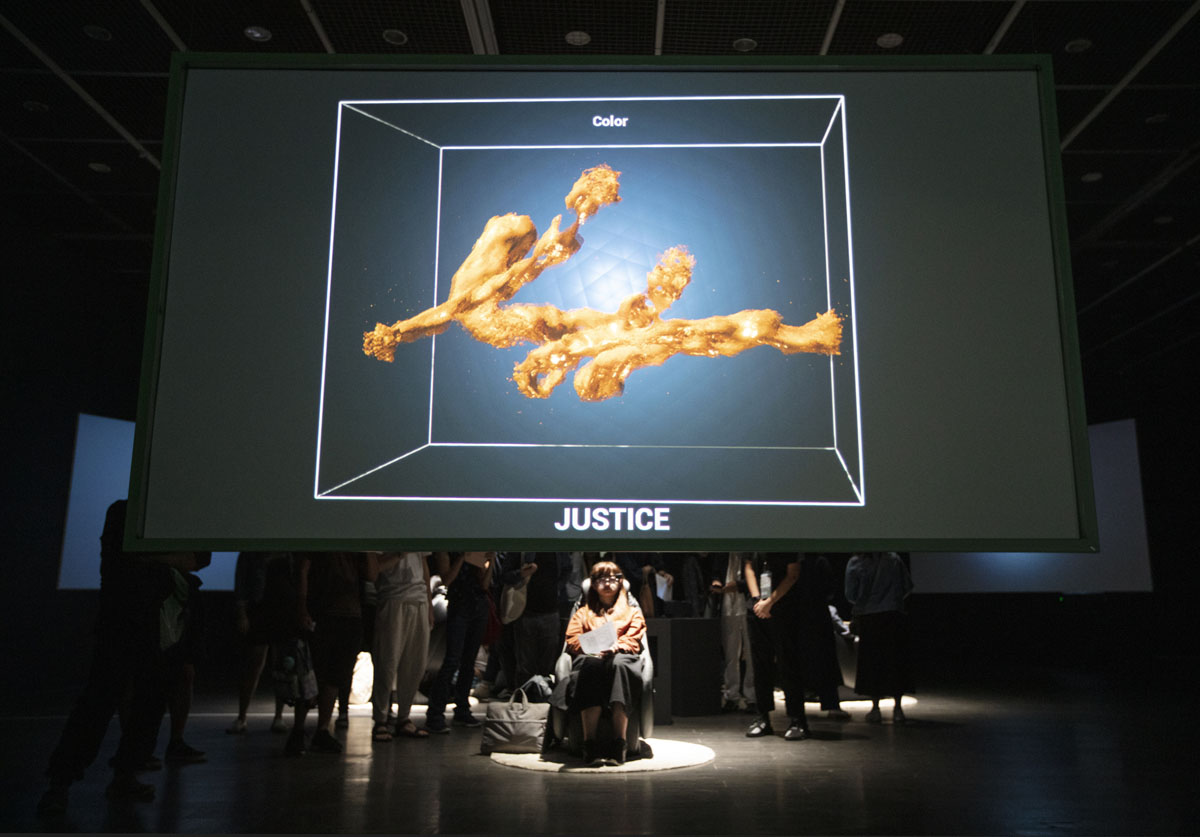 Digital Art Festival 2019, ReTranSens. Museum of Contemporary Art Taipei, Curator: Loh Li-Chen Co-curator: Hsiang Wen Chen The largest exhibition of Value of Values, with 3 Neuro-design stations. Value of Values is now on Matic Blockchain after the Collector Period on Test-Net. It is now possible to trade, buy and...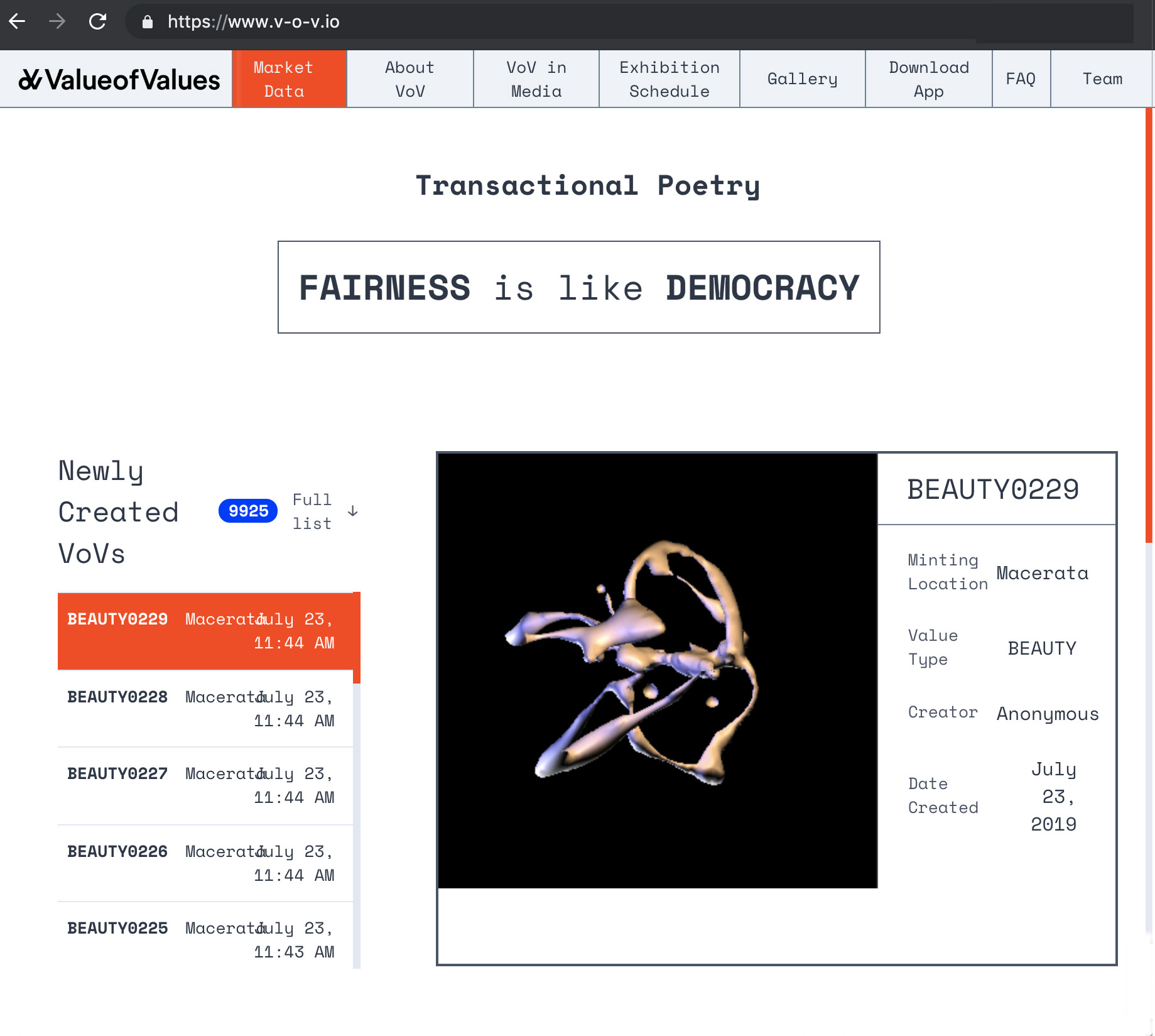 www.v-0-v.io Everything about Value of Values, transactional art on the Blockchain. On VoV website you find: Real-time data from transactions, Transactional Poetry, list of produced VoVs and 3D visualization, about VoV (everything about VoV description of the project, definition of Transactional Poetry) FAQ (with all details about Value of Values) Team (founders,...