The complete tour of the show at the Asia Society Hong Kong Center presenting the new developments of the Transactional Art Project Value of Values, combining Blockchain, AI, NFTs, EEG, BCI, 3D Printing, and online trading with Tobias Klein, Nicolas Mendoza, Jean-Baptist Barrière. produced by...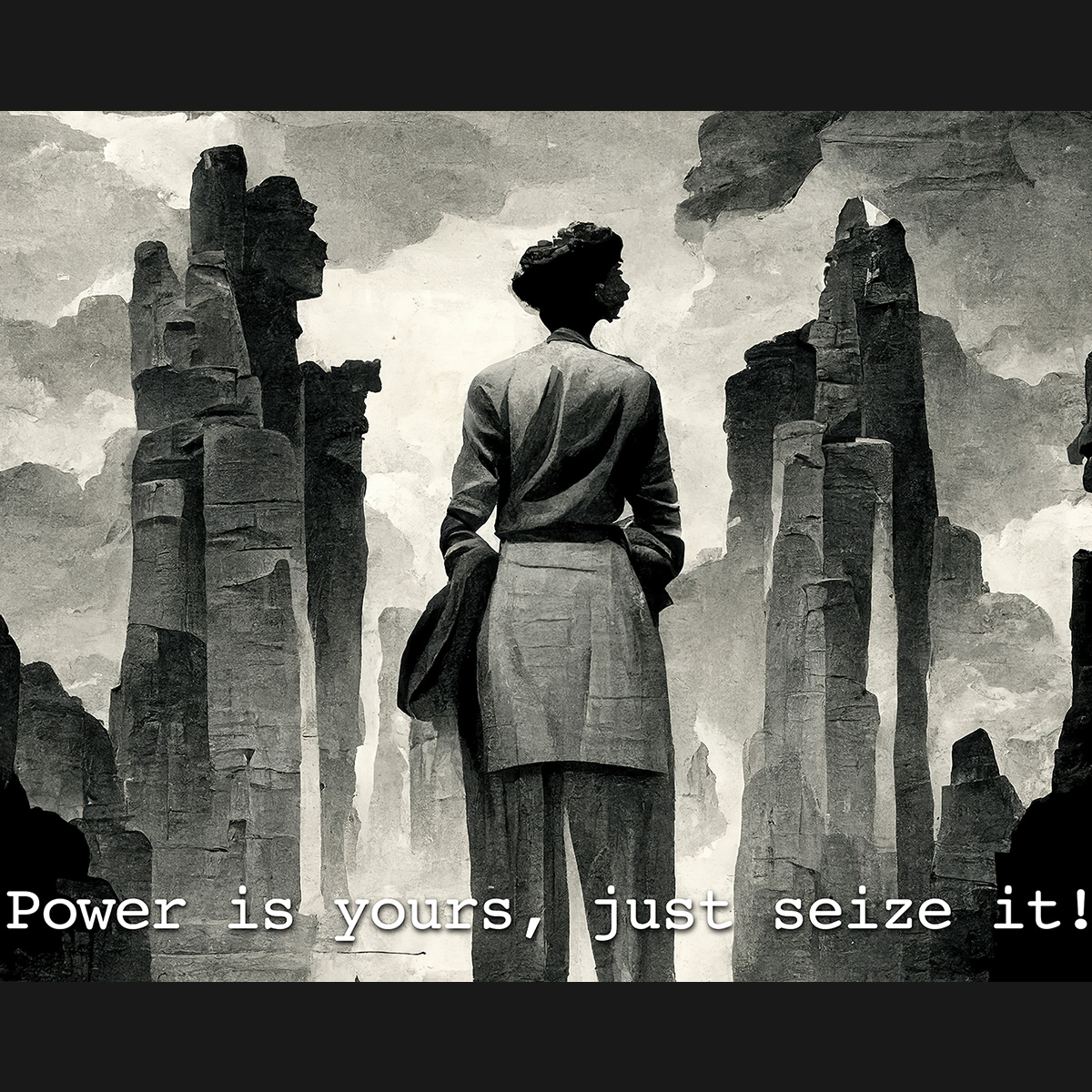 AI-Generated videos + Video display The Reader AI: Can we read the human brain? Observing the VoV token, the 'Reader' recognized words. Considering the freshly neuro-designed VoV models, the Reader explore them to figure out what similarities could be found between VoV characters and Chinese calligraphy, between...
"Value of Values" (AKA VoV) is a Blockchain-based art project. It combines neuro-design, 3D printing, Blockchain...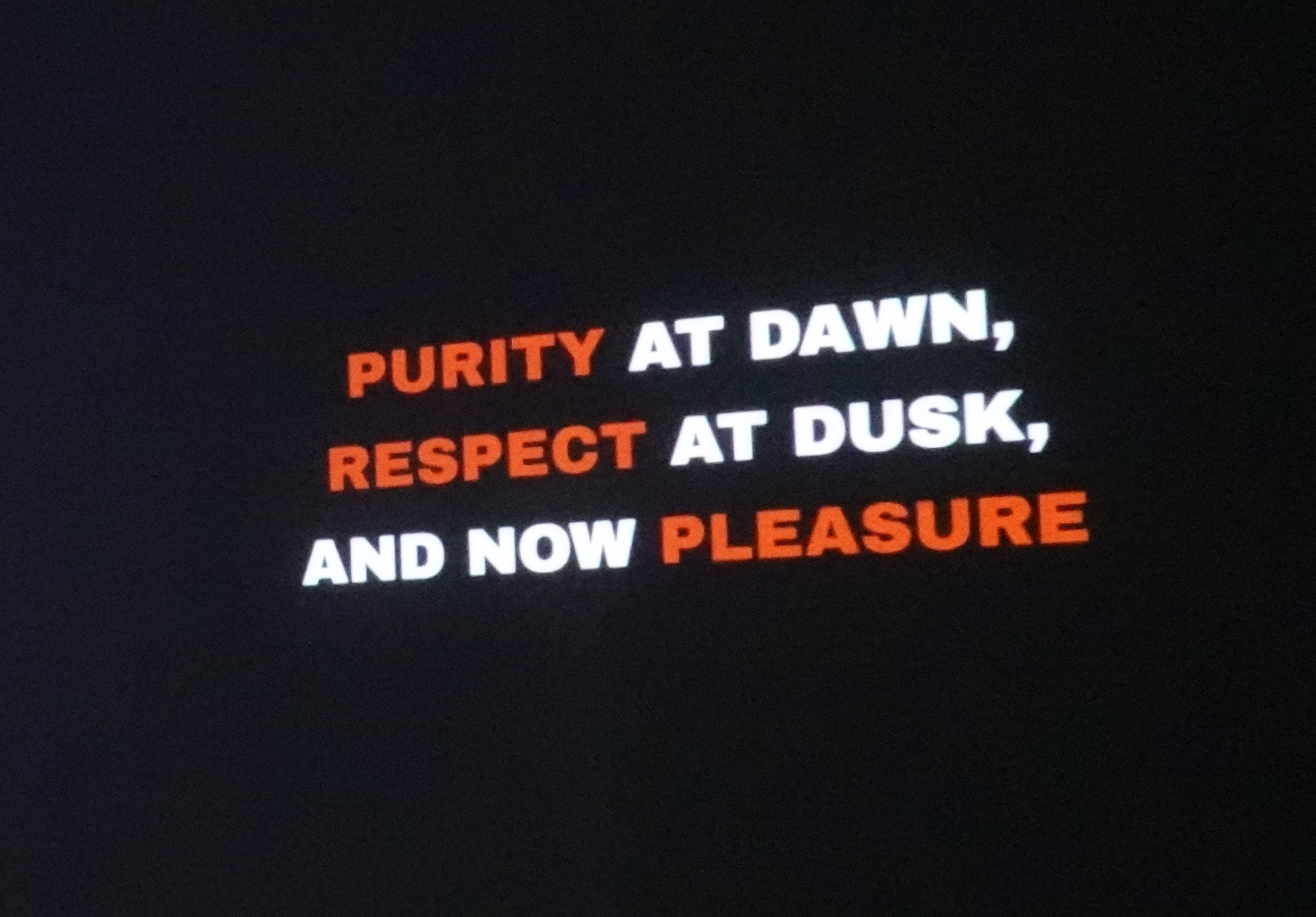 TRANSACTIONAL POETRY  Installation for Nuit Blanche Paris at 100ECS, 100 rue de Charenton, Paris 12e. Curator: Corine Pulicani on Value of Values website: v-o-v.io In a world where human transactions mostly apply to human values, where metaphors reside in the syntactic articulation of these values, we may find very peculiar layers...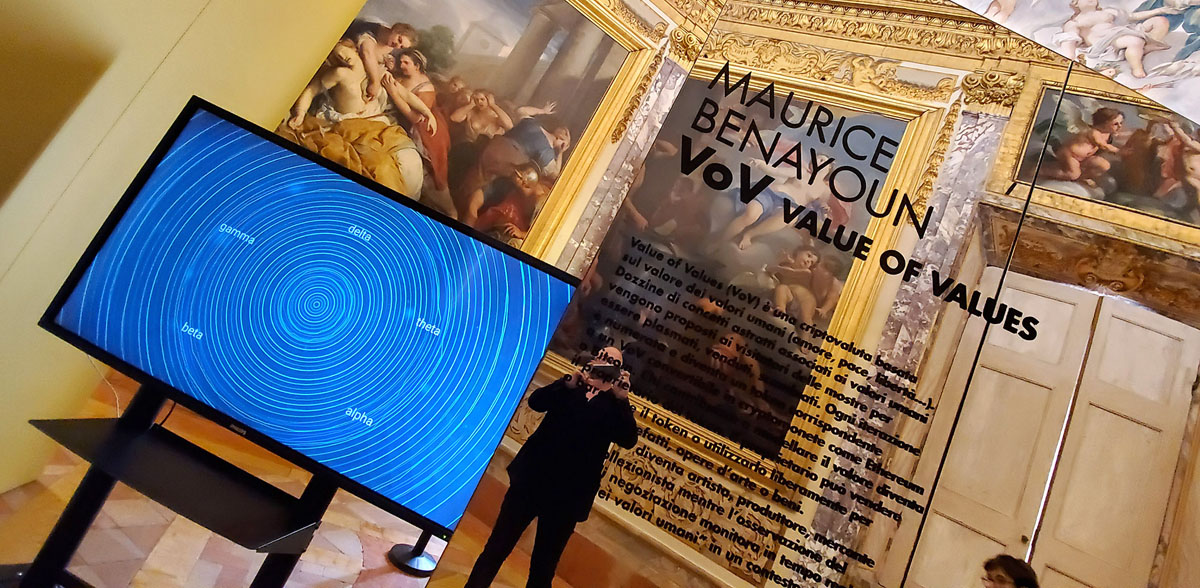 Value of Values, VoV, Bauhaus 100 exhibition, Palazzo Buonaccorsi, Macerata, Italy Artists: Maurice Benayoun, Tobias Klein, Nicolas Mendoza Composer: Jean-Baptiste Barrière Curator: Maria Grazia Mattei, MEET July,18 - Novembre, 3, 2019 When transactional aesthetics meet neuro-design on the Blockchain Speculative Speculation on Values Value of Values (VoV) is a blockchain-based art project. It...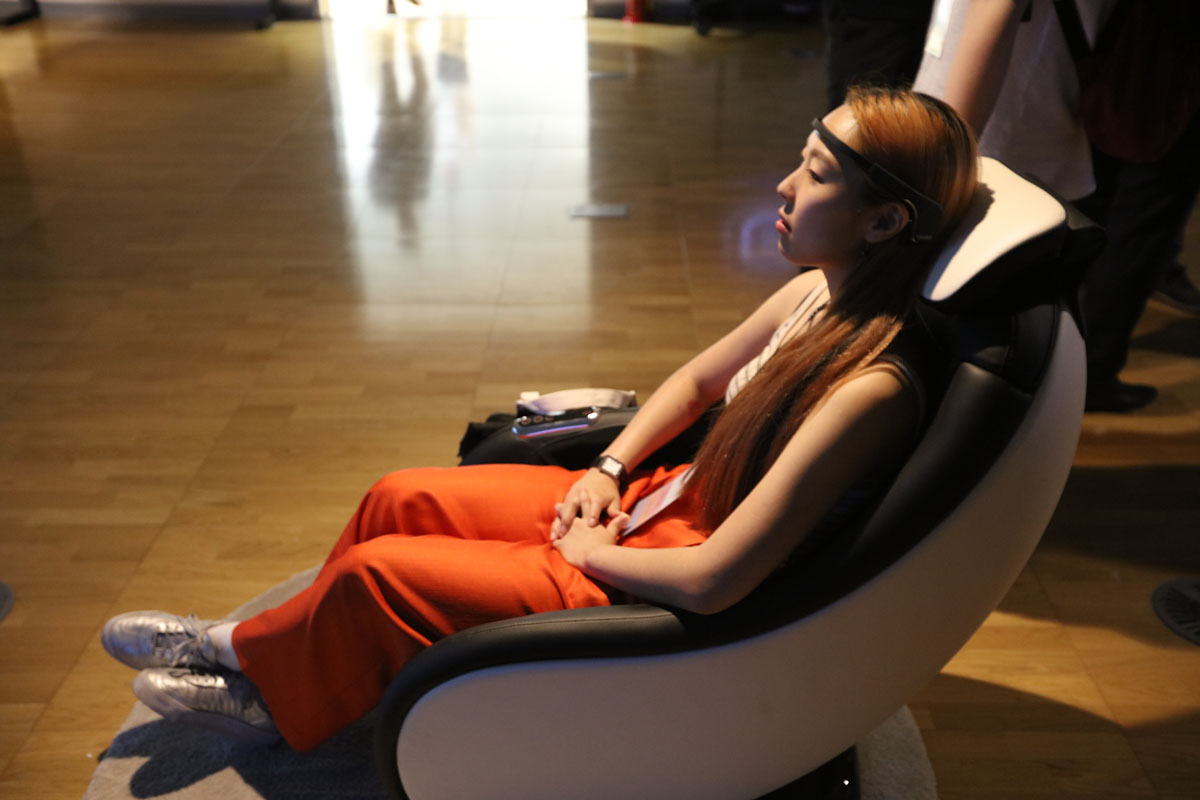 ISEA, International Symposium on Electronic Arts is the major academic event on Media Art, research and creation. Value of Values is an invited artwork curated by Art Center Nabi for the Lux Aeterna Exhibition. "Value of Values (VoV) is a blockchain-based art project. It aims to find...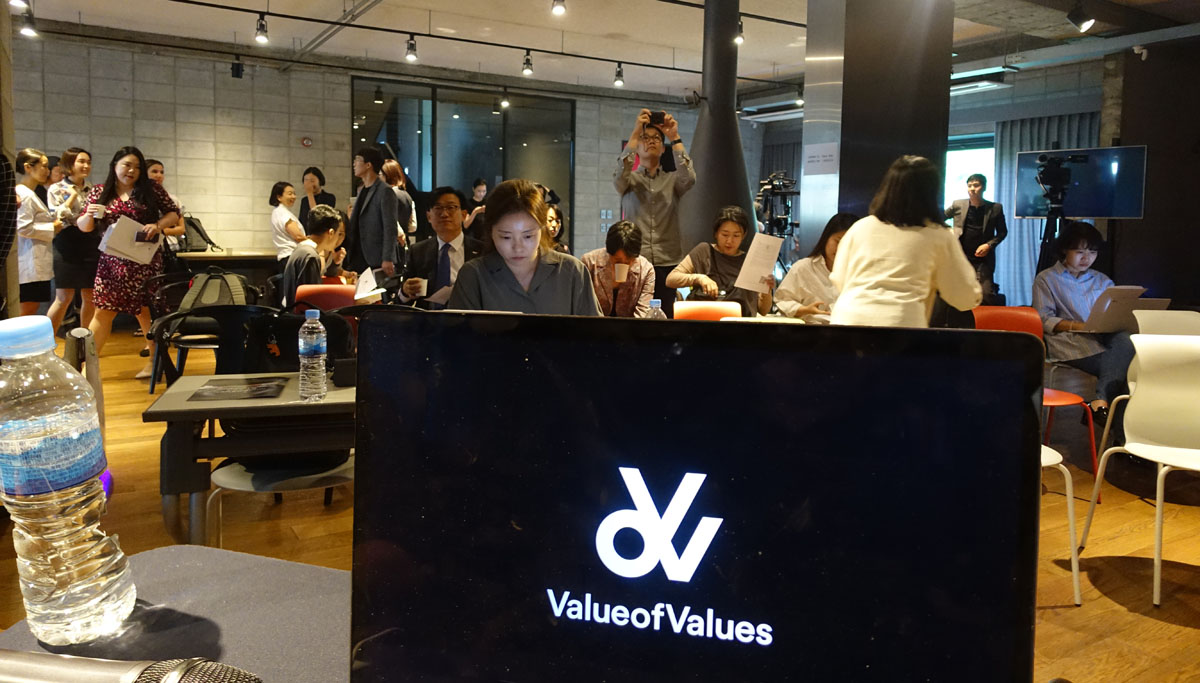 Value of Value, VoV IVO (Initial Value Offering) June 5, 2019 This will the IVO, Initial Value Offering, official launching (VIP) of VoV, Transactional Art on the Blockchain. by Maurice Benayoun, Tobias Klein, Nicolas Mendoza Composer: Jean-Baptiste barrière Invited by Art Center Nabi, the participants were able to give shape,...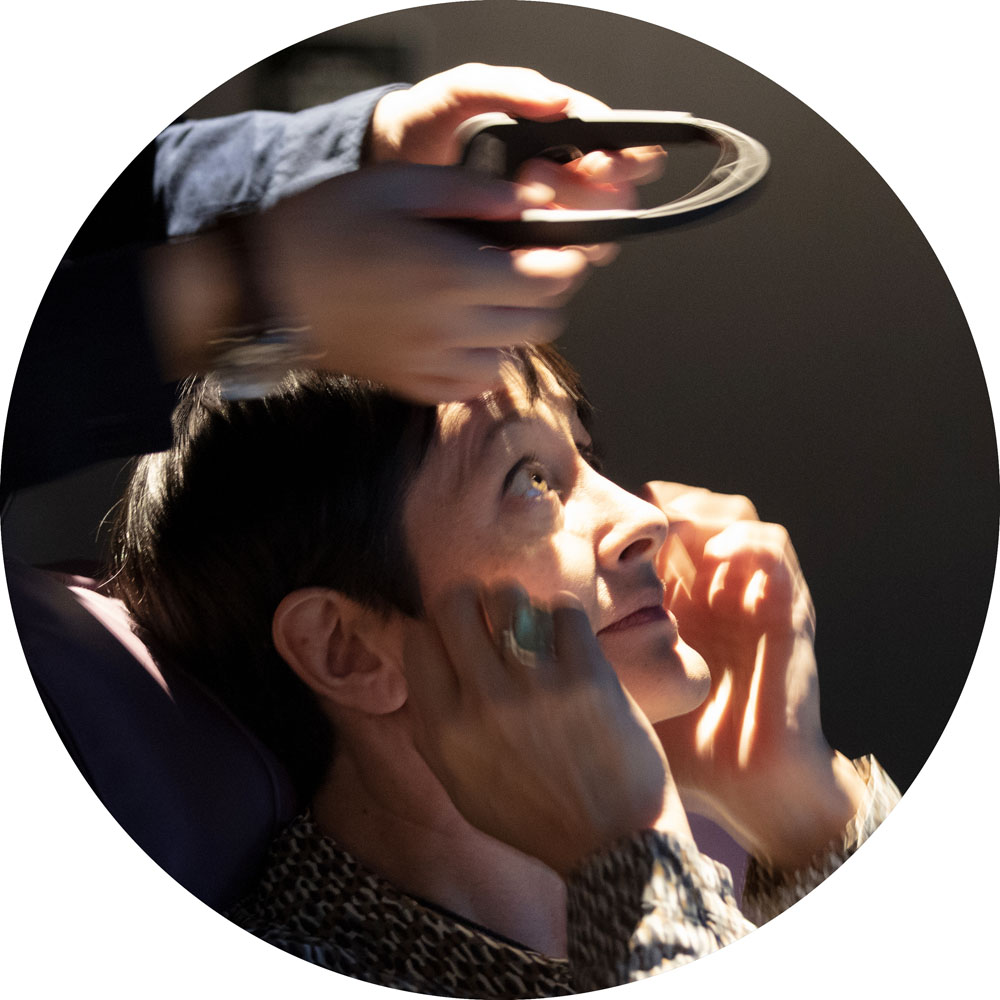 Blockchained Neuro-Stakhanovites shaping Human Values tokens...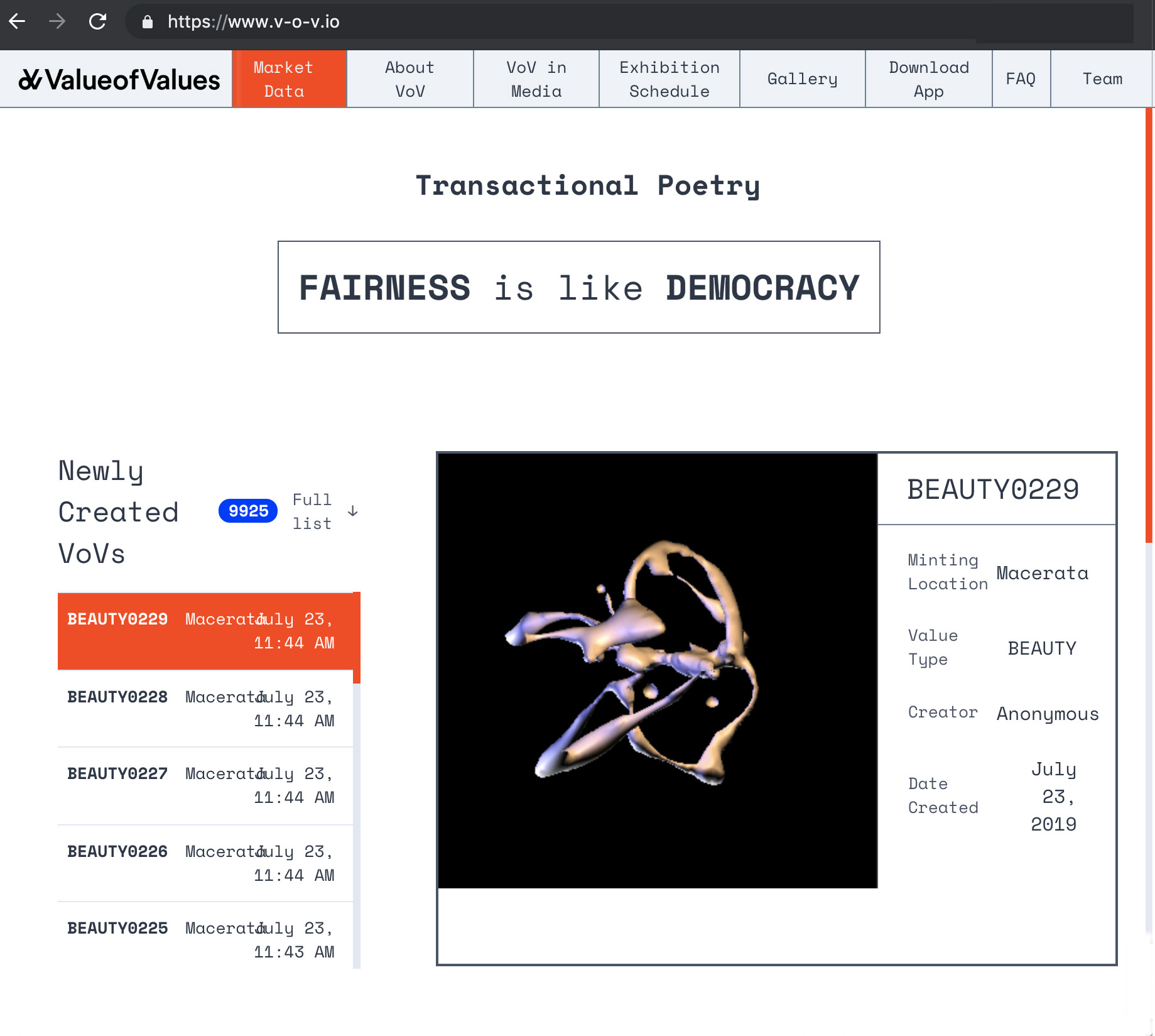 www.v-0-v.io Everything about Value of Values, transactional art on the Blockchain. On VoV website you find: Real-time data from transactions, Transactional Poetry, list of produced VoVs and 3D visualization, about VoV (everything about VoV description of the project, definition of Transactional Poetry) FAQ (with all details about Value of Values) Team (founders,...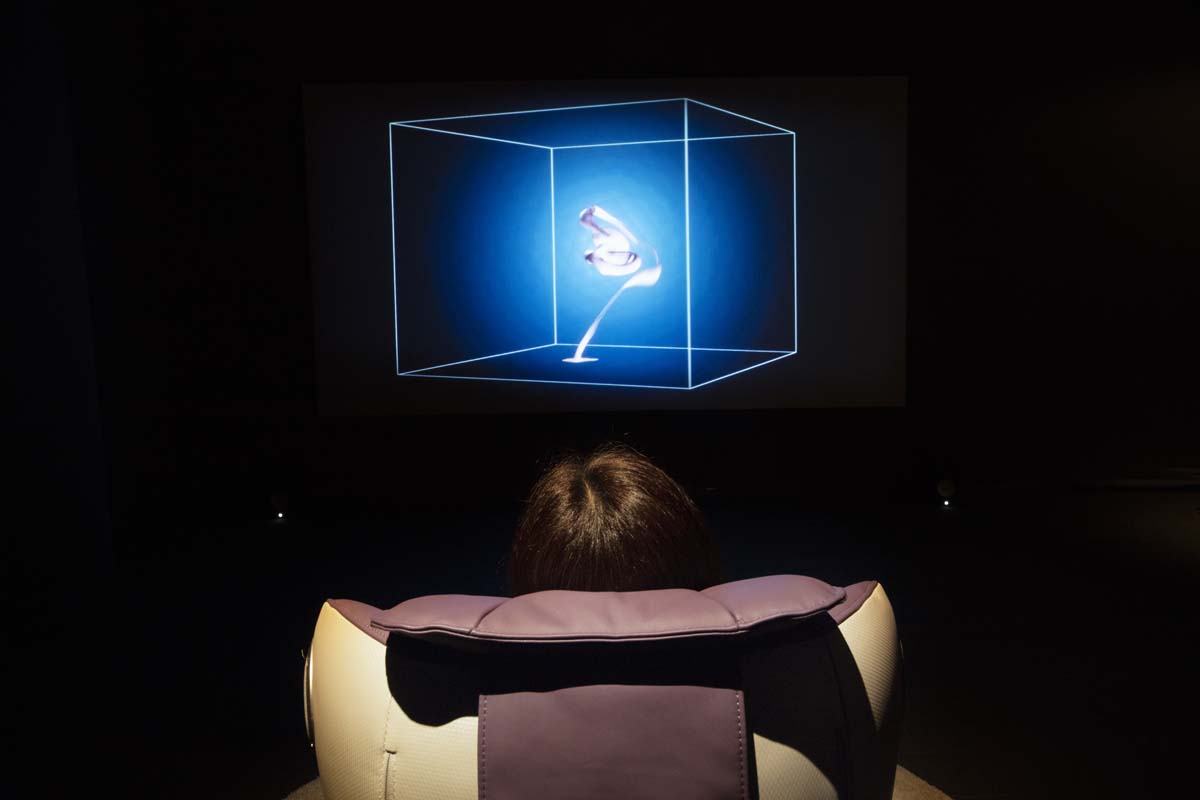 Presentation of VoV Crypto. How a new crypto currency inspired by an interactive art installation, Brain Factory, allows us to understand the Value of Human Values. Conference during Microwave International Media Festival. Speakers: Maurice Benayoun and Tobias Klein....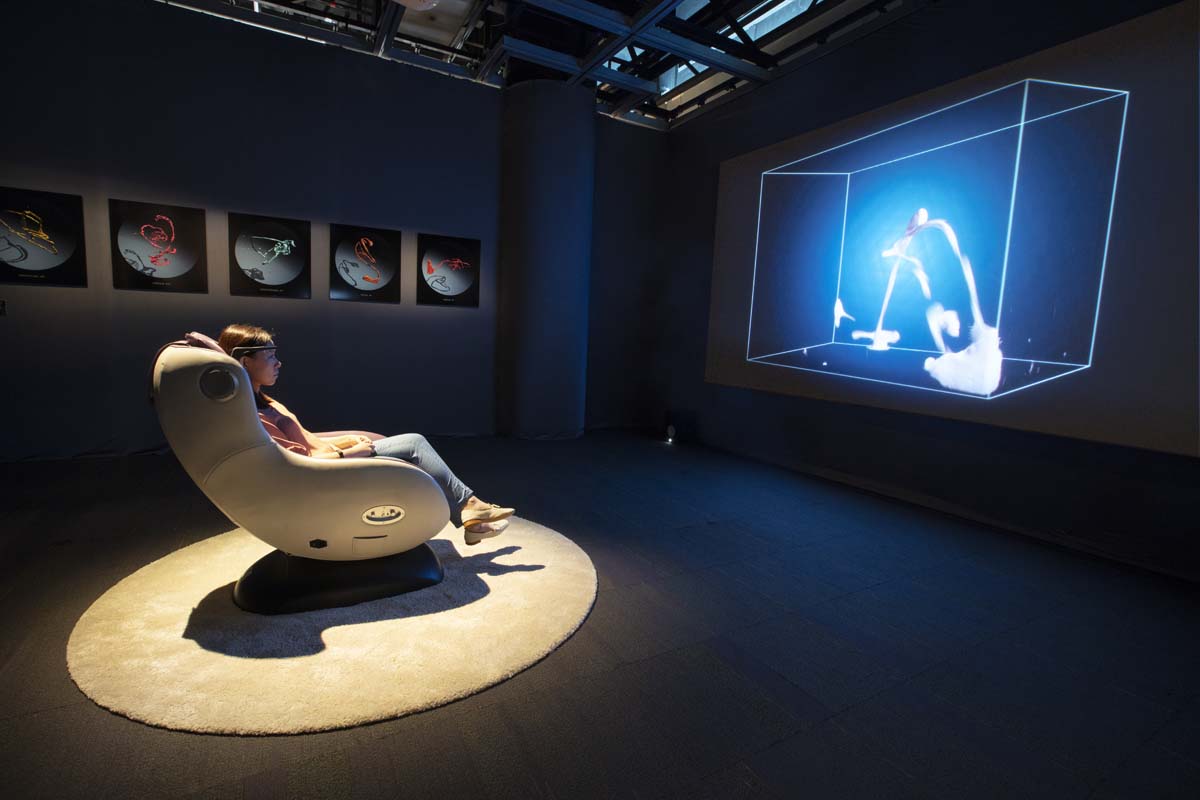 Brain Factory is an art installation that allows the audience to give a shape to human abstractions through Brain Computer Interaction (BCI), and then to convert the resulting form into a physical object. The work examines the human specificity through abstract constructs such as CREATIVITY,...
ABSTRACT SHOTS are snapshots of numbered iterations of the Brain Factory shaping process. They are printed portraits of the unspeakable....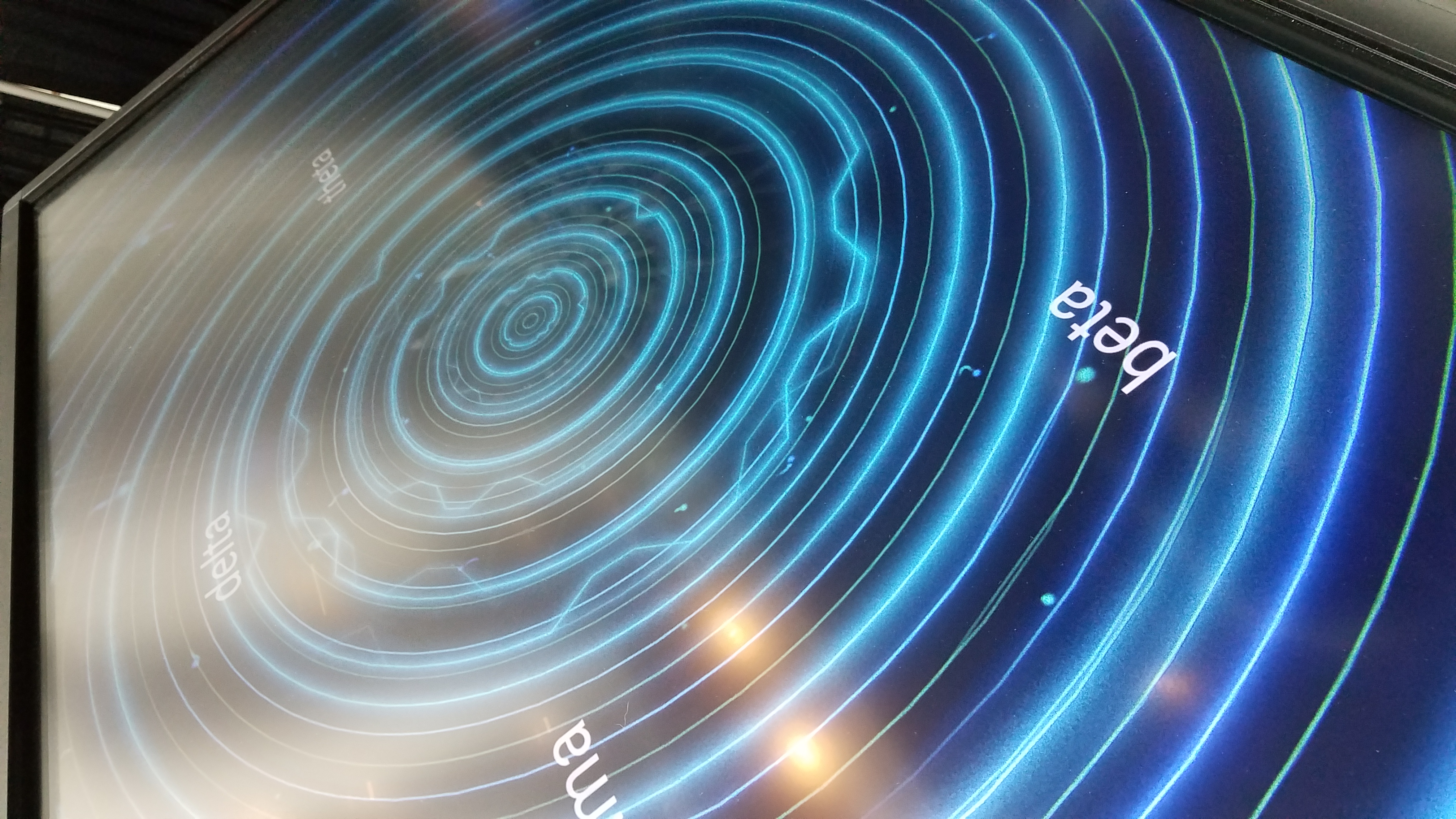 At the same time an innovative art installation, a world premiere, and a prototype for neuro-design technology, "Brain Cloud" is part of the "Brain Factory" series of works helping the visitors "brain-workers" to give shape to human abstractions just by thinking....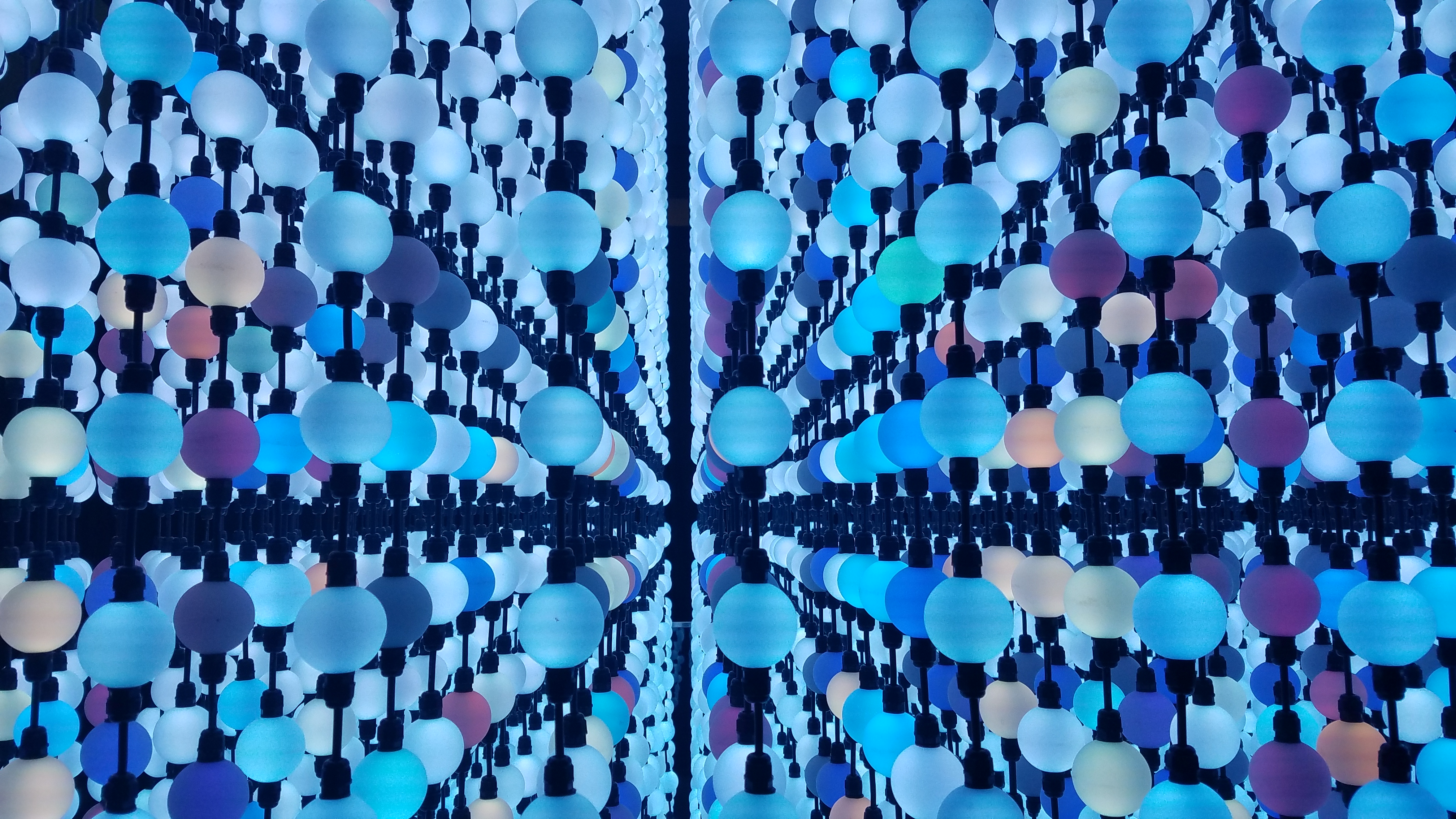 Astrilab scenic apparatus commissioned by ASTRI research Centre, HK, constituted by 3 different elements, all playing with each other. The functions of presenting Astri activities, and offering a playful way to experience innovation in action, are performed by these 3 Astrilab components: The Hypercube, the...
"Brain Factory" is media art and science project by Maurice Benayoun and Tobias Klein. Brain Workers-visitors can control matter with their brain (EEG). They give a shape to Human Abstractions that will be reified (converted into object) by 3D printing....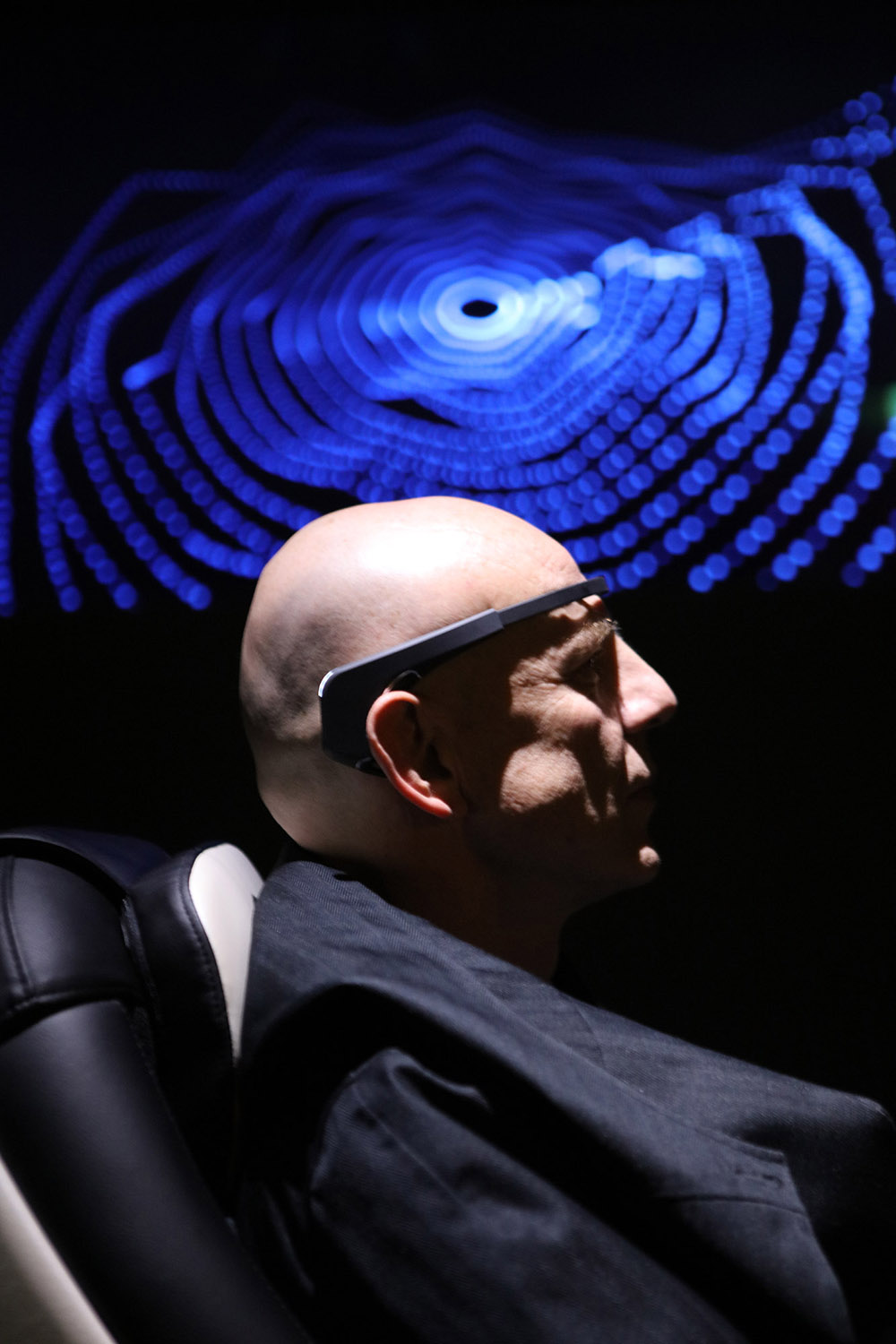 Interactive Installation EEG 3D Printing. Brain Factory translates human abstractions into 3D Printed objects...
Premier prototype de l'installation interactive EEG 3D Printing. Brain Factory traduit, par électroencéphalographie, les abstractions humaines en objets imprimés en 3D...