"Value of Values" (AKA VoV) is a Blockchain-based art project. It combines neuro-design, 3D printing, Blockchain...
Video of the show in Hong Kong, City University, School of Creative Media Chief Curator: Maurice Benayoun http://benayoun.com/moben/2018/03/03/young-media-artists-in-china-hk/ CREDITS 主辦單位 / ORGANIZERS 香港城市大學 City University of Hong Kong 中國美協策展委員會 China Artists Association Curatorial Committee 深圳市關山月美術館 Guan Shanyue Art Museum 出品人 / PRODUCERS 郭位 香港城市大學校長 Way KUO, President of City University of Hong Kong 范廸安 中國美術家協會策展委員會主任、中央美術學院院長 FAN Dian, Chairman of CACF,...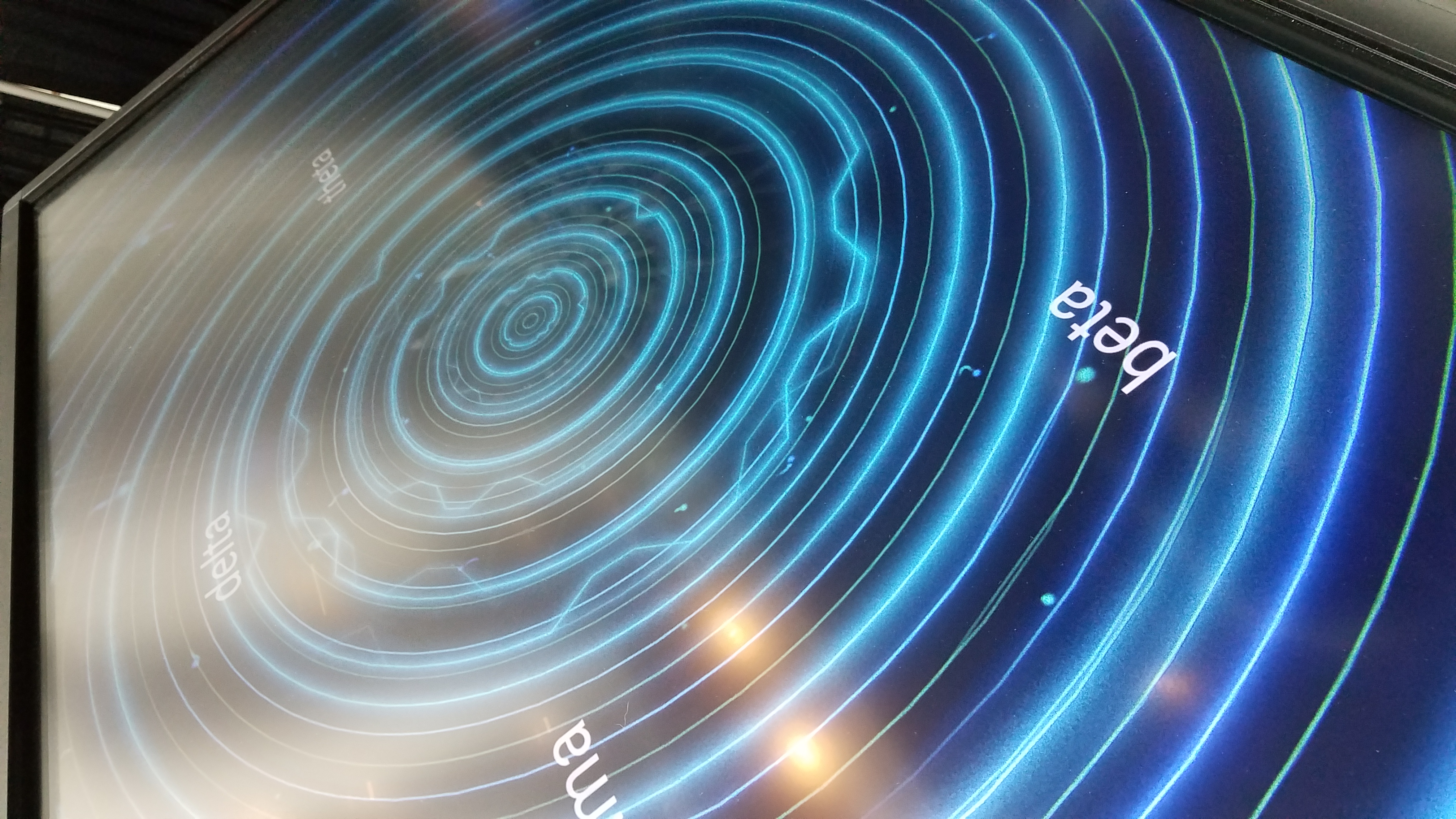 At the same time an innovative art installation, a world premiere, and a prototype for neuro-design technology, "Brain Cloud" is part of the "Brain Factory" series of works helping the visitors "brain-workers" to give shape to human abstractions just by thinking....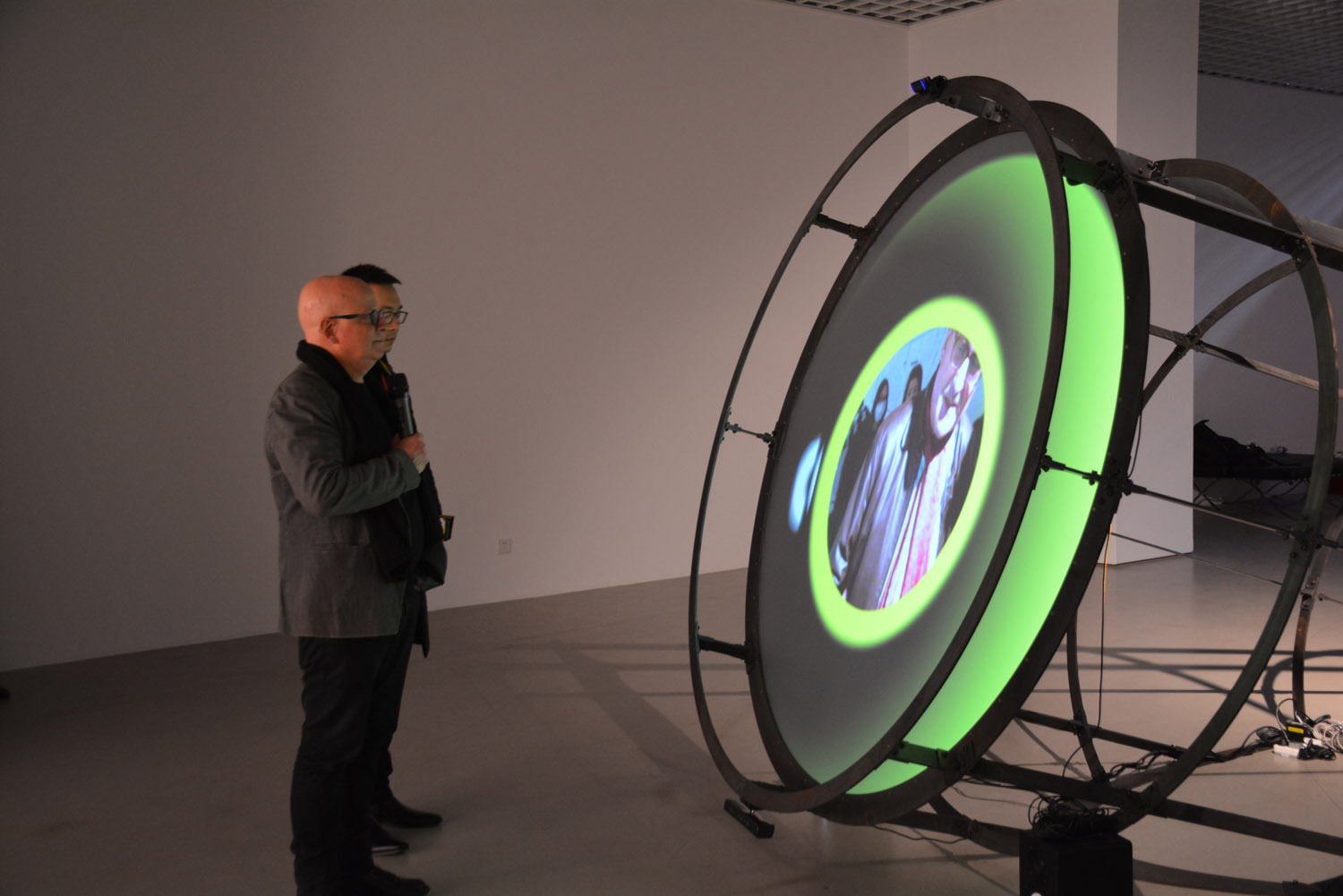 Border Diggers Students from CityU School of Creative Media and Nanjing University Art Institute tracking the obstacles in mediated communication. Date: 20 Dec 2017 – 20 Jan 2018 Venue: Creative Media Centre 3/F, School of Creative Media, CityU HK (HONG KONG) Museum of Fine Art, Art Institute Nanjing University...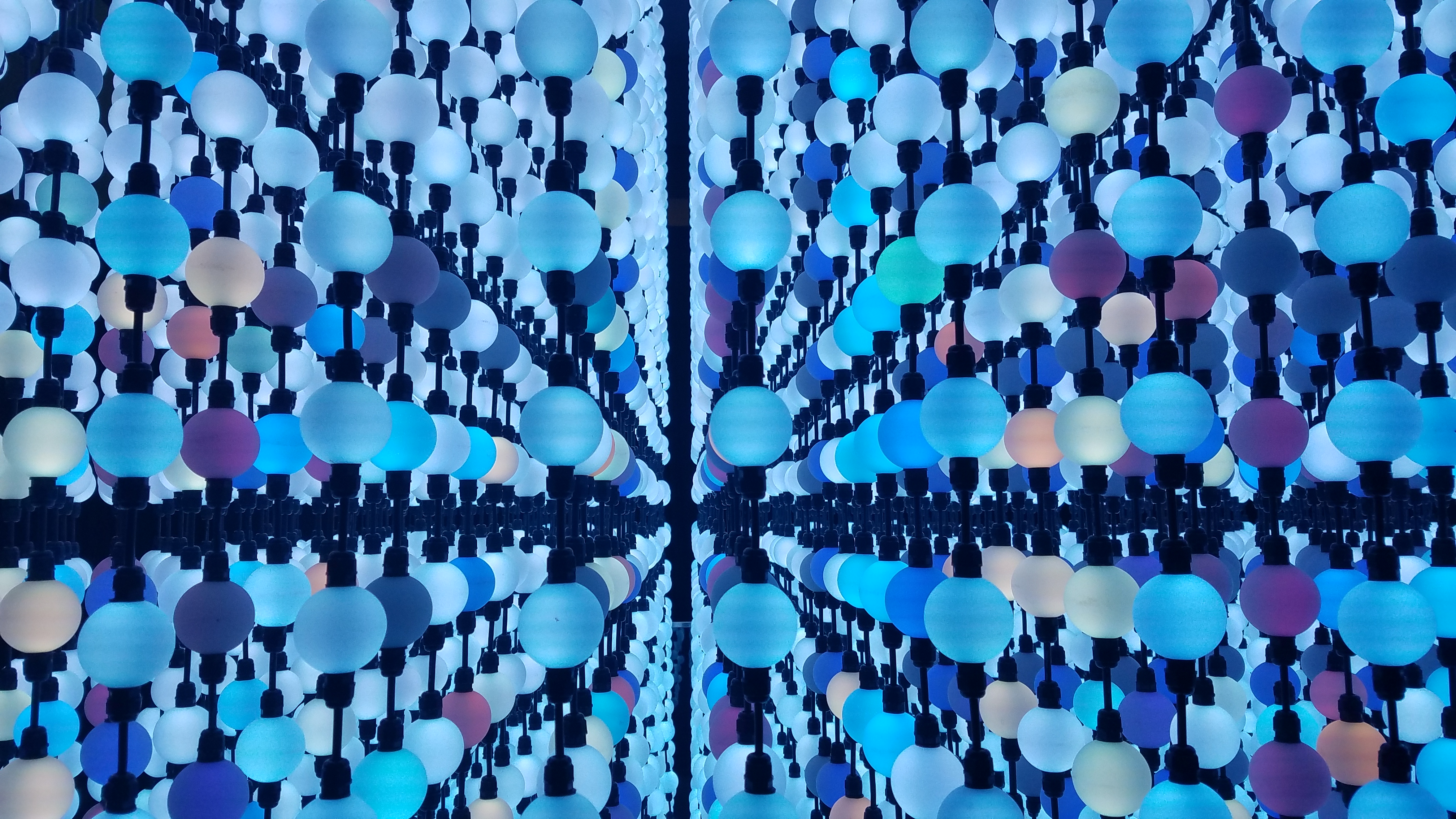 Astrilab scenic apparatus commissioned by ASTRI research Centre, HK, constituted by 3 different elements, all playing with each other. The functions of presenting Astri activities, and offering a playful way to experience innovation in action, are performed by these 3 Astrilab components: The Hypercube, the...
"Brain Factory" is media art and science project by Maurice Benayoun and Tobias Klein. Brain Workers-visitors can control matter with their brain (EEG). They give a shape to Human Abstractions that will be reified (converted into object) by 3D printing....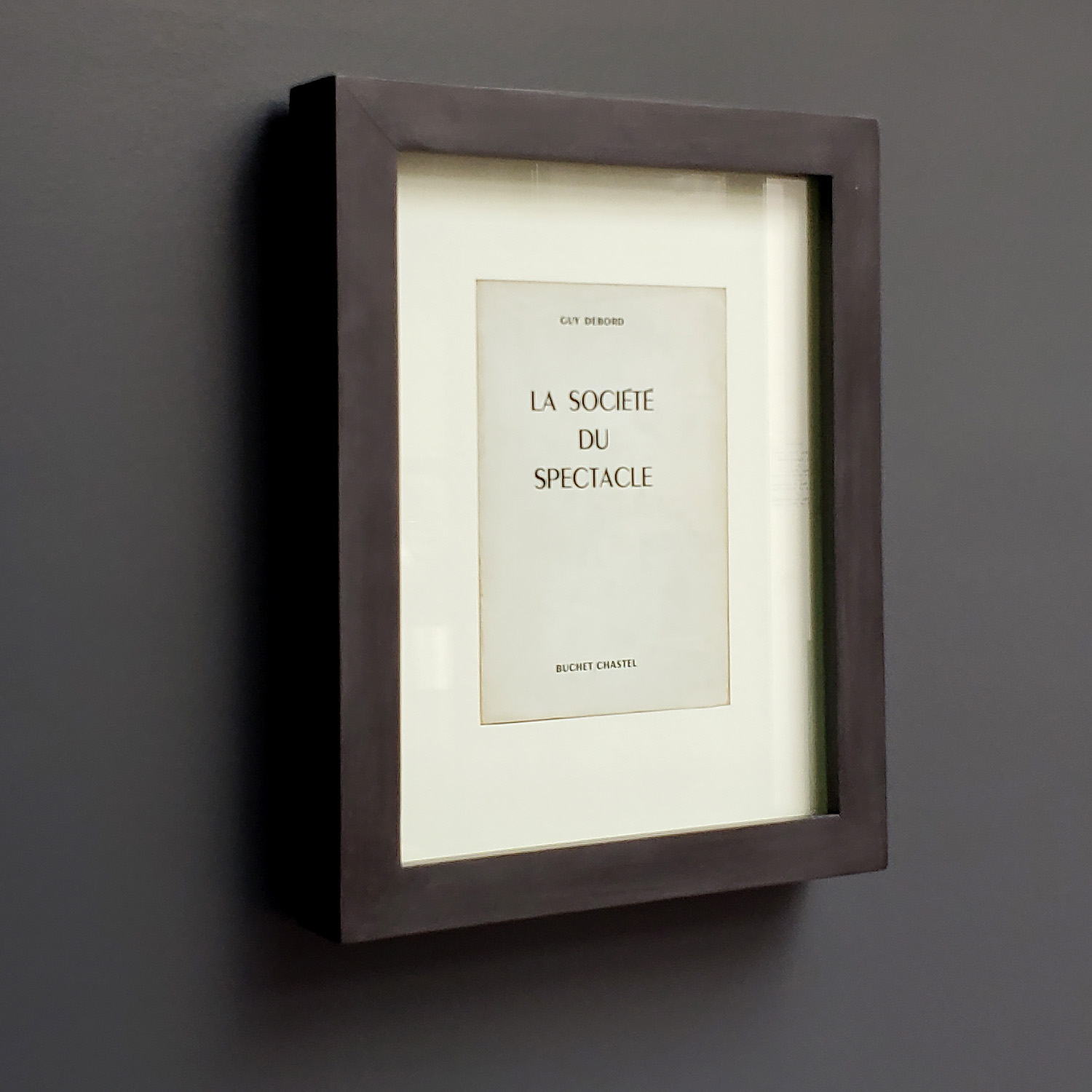 Framed Subversion La Société du Spectacle, Guy Debord, book, original edition, 1967 375mm x 300mm x 50mm Black wooden frame, Bulletproof glass, edition of 1 + 1AP ...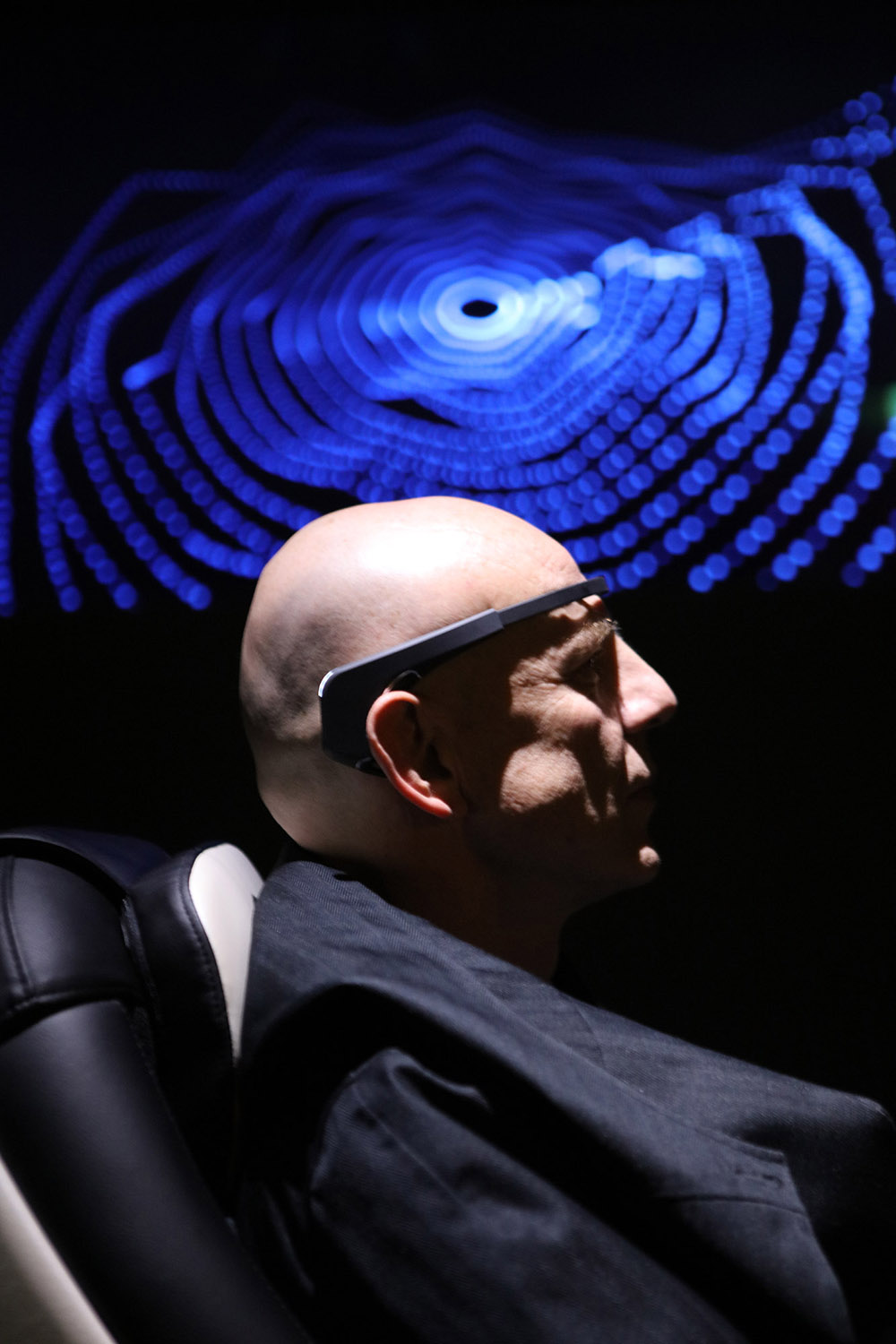 Interactive Installation EEG 3D Printing. Brain Factory translates human abstractions into 3D Printed objects...
Interactive Installation EEG 3D Printing. Brain Factory translates human abstractions into 3D Printed objects...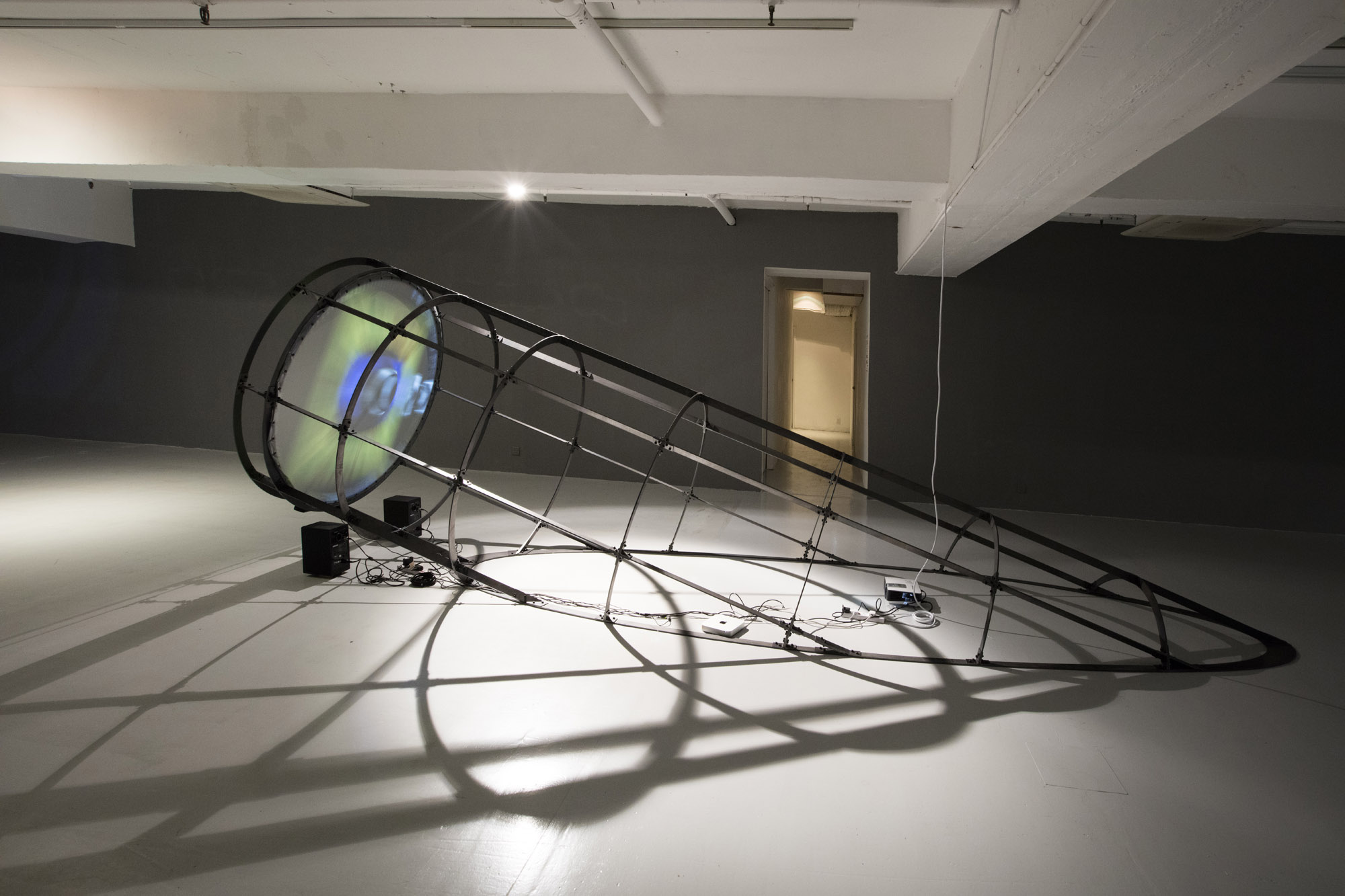 Exhibition at Osage Gallery Hong Kong: 5 video installations + original printed shots...
Virtual tunnels are made to go beyond obstacles, to allow people appart to meet in spite of any form of obstacles....
Interactive, VR installation, steel structure...
Quarxs Series and original drawings presented in their original 90s environment during Biennale Anim ...
interactive installation, 3DVR, interactive motion...
Displays in real time the stock valuation readouts next to emotional currents...
Installation video, 2 écrans, 2 PC, cabine, assise pour deux personnes, une porte étroite...
Dispositif interactif,2 écrans vidéo, 2 PC, 2 caméras, 2 pièces, une porte, une fenêtre...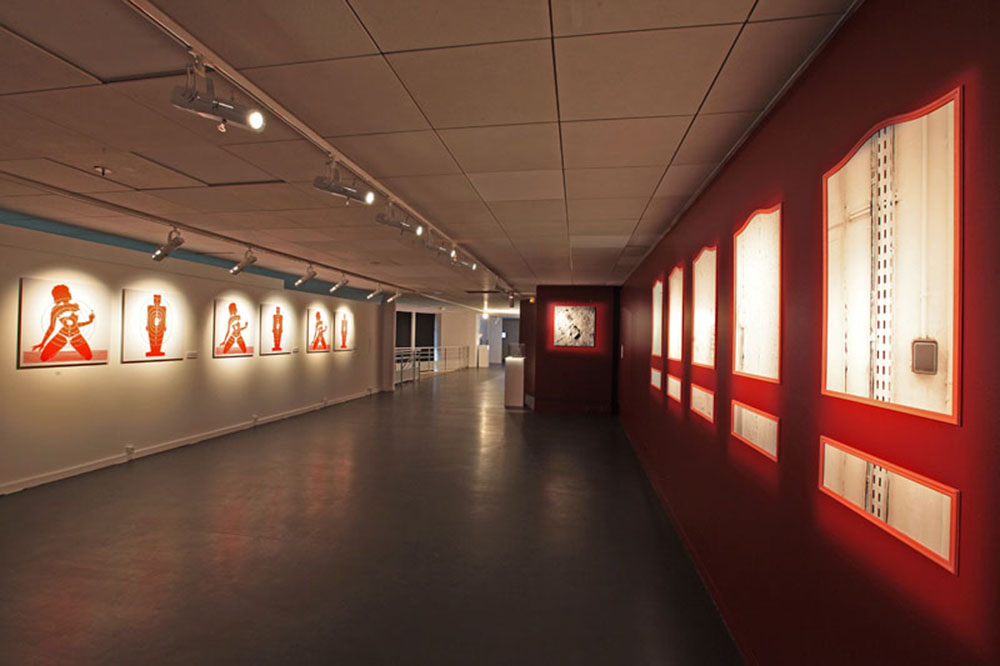 Plus de 15 installations issues de la décharge à projets: ...
La Météo des émotions du monde façon Bloomberg TV ...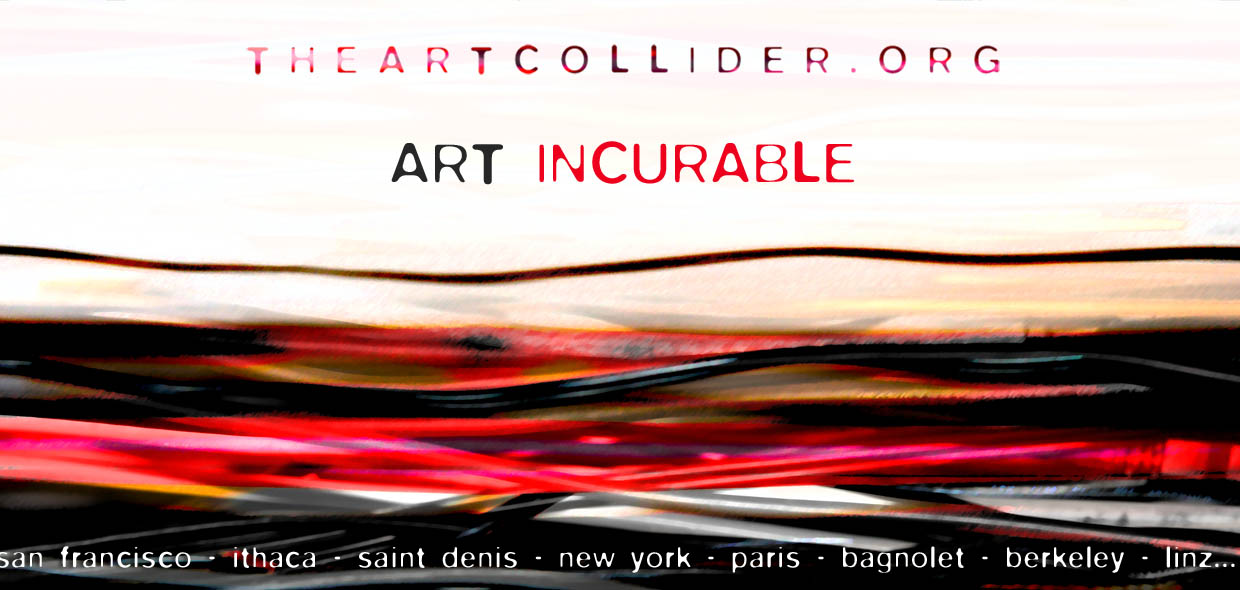 a first synchronized event to demonstrate participation in the Collider, connecting works produced...
scénographie permanente de l'arc de Triomphe à Paris, dispositifs interactifs ...
e-Spotting (Emotion Spotting) a music/nternet performance and installation at the Palazzo Strozzi ...
Installation, inflated baloon and digitally carved sculptures, in the Temple ...
Video projections reflected by polished surfaces distorted by world's emotions ...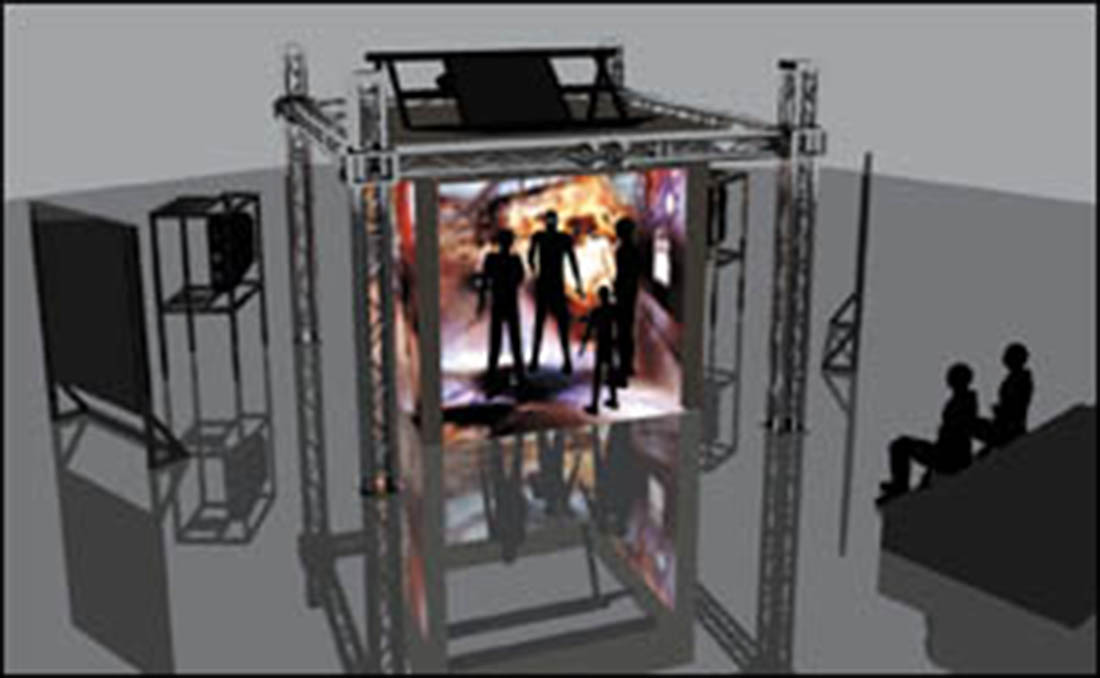 Conception de la première salle immersive sur PC, transportable...
CAVE installation, Internet and Virtual Reality...
World nervous system (project) ...
Tele-virtual installation linking the Pompidou Center in Paris and the Museum of Contemporary Art of Montréal ...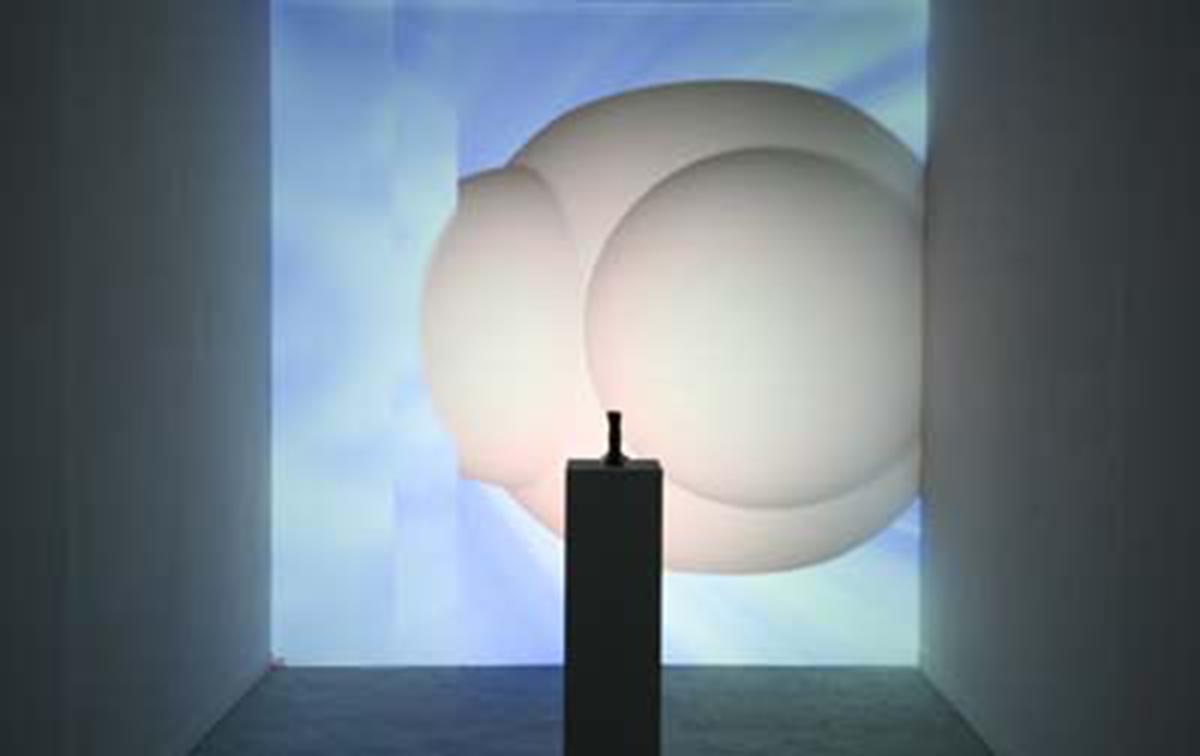 The second of The Big Questions ...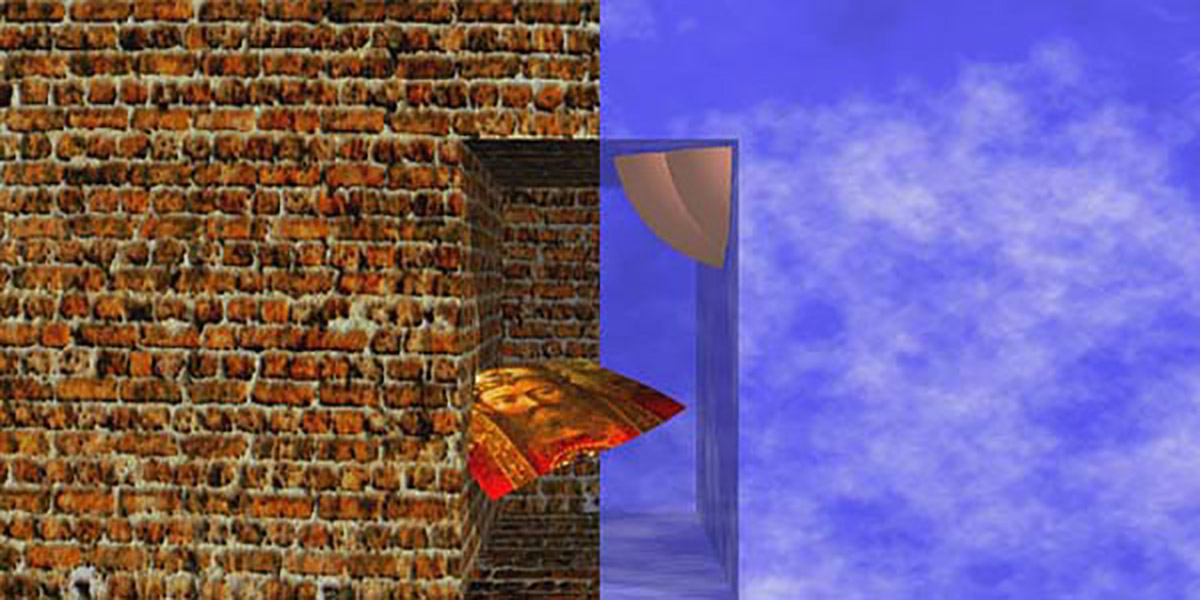 a collection of VR and Internet works ...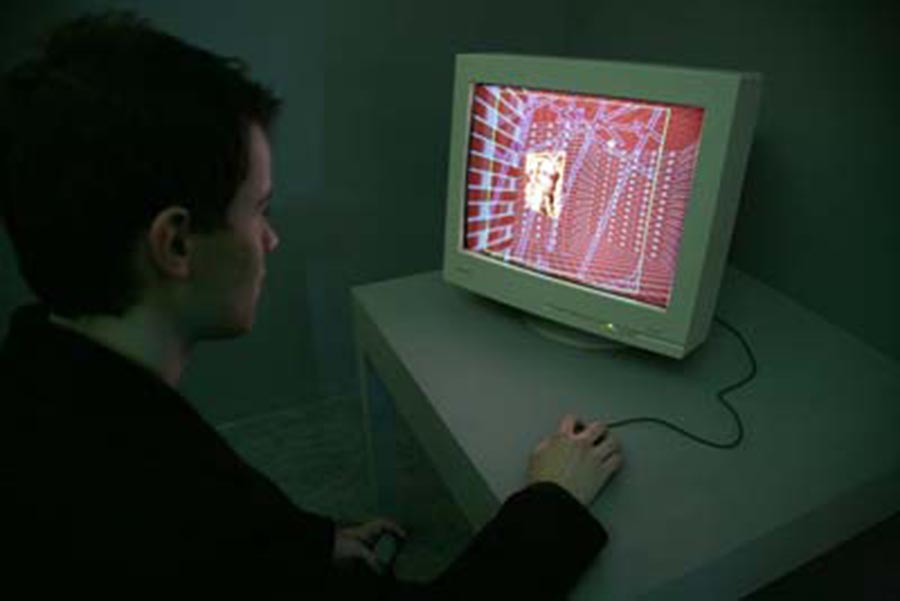 methaphysics of video game...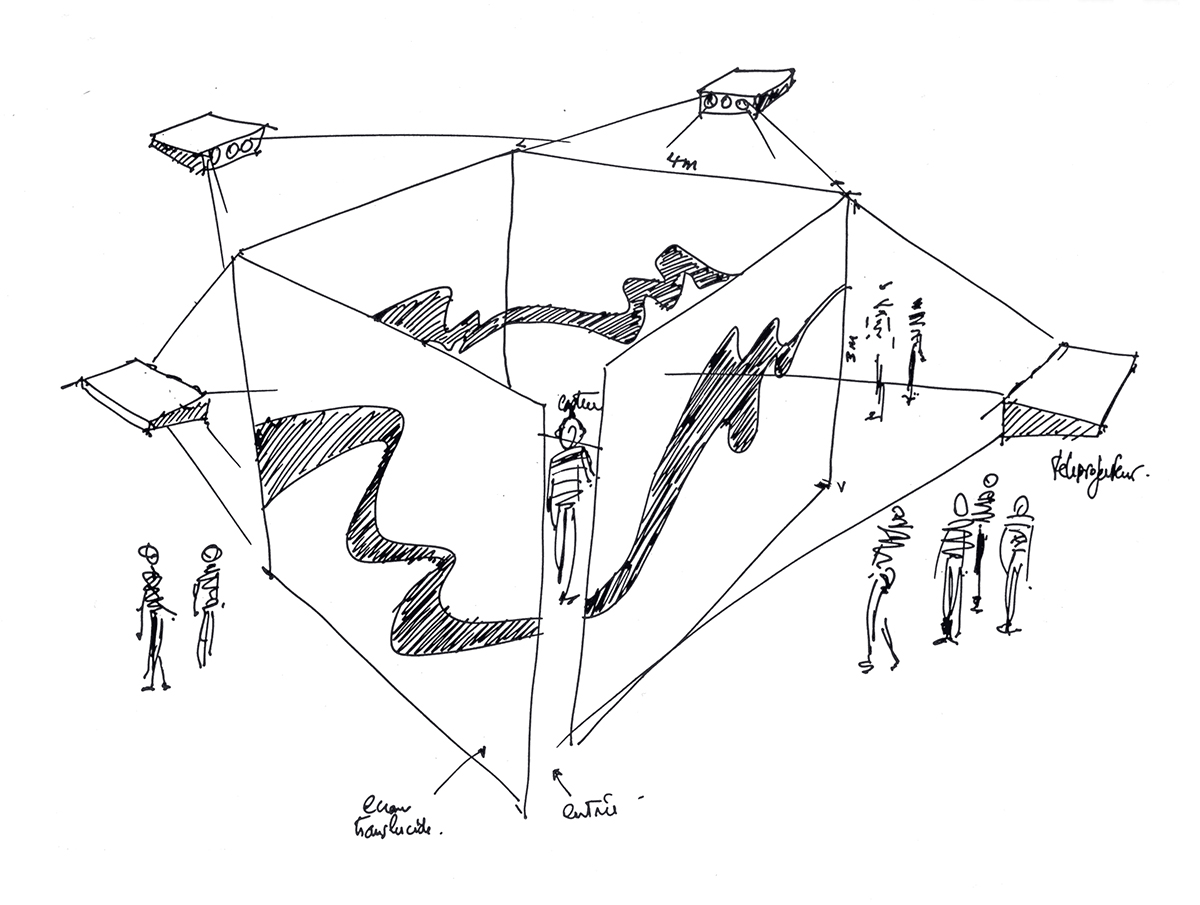 Virtual Reality contemporary art collection, villa Medicis hors les murs 1993 ...
Série créée en 1980. Déclinaison critique sur le Carré blanc de Malevitch....