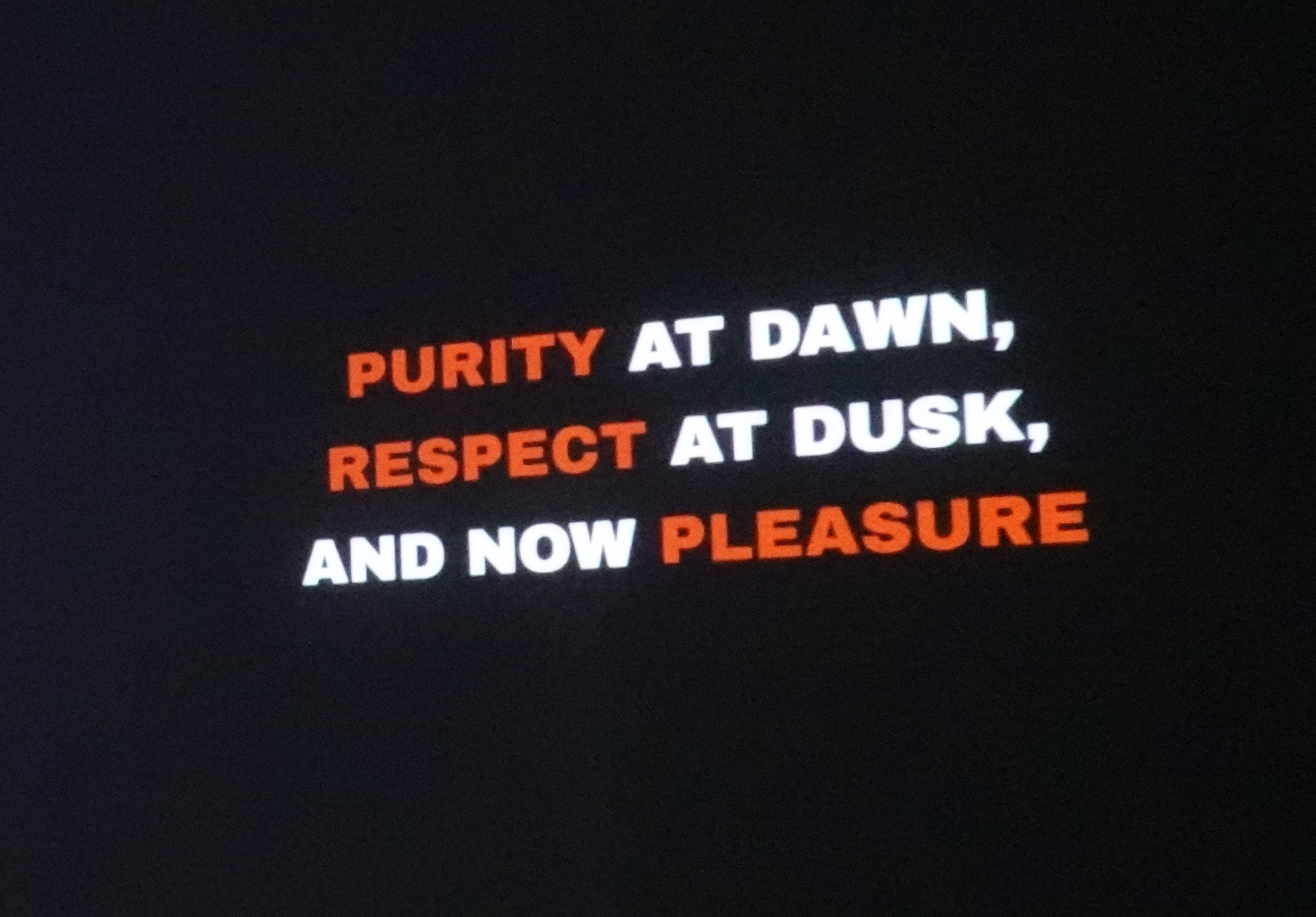 « Transactional Poetry » Nuit Blanche Paris
 TRANSACTIONAL POETRY 
Installation for Nuit Blanche Paris at 100ECS, 100 rue de Charenton, Paris 12e.
Curator: Corine Pulicani
on Value of Values website: v-o-v.io
In a world where human transactions mostly apply to human values, where metaphors reside in the syntactic articulation of these values, we may find very peculiar layers of truth that make sense in an unexpected way.
Transactional Poetry is automatically generated out of the actual transactions happening on Value of Values.
People give LOVE for MONEY, TIME of POWER, INTEGRITY for SUCCESS.
Let's say it out loud!
Let's share the unheard music of human transactions when they concern the real things, that are not just things.
Every trade or barter happening on Value of Values it is automatically converted, interpreted into phrases displayed on the v-o-v.io home page.
Until June 5 launching of Value of Values, a simulation based on the series of proposed values. When the production will start (June 5, 2019, 5:30 pm Seoul time), the data generating the transactional poetry will come from the effective transaction, therefore, they will reflect on the reality of collectors' beliefs and ethical priorities.