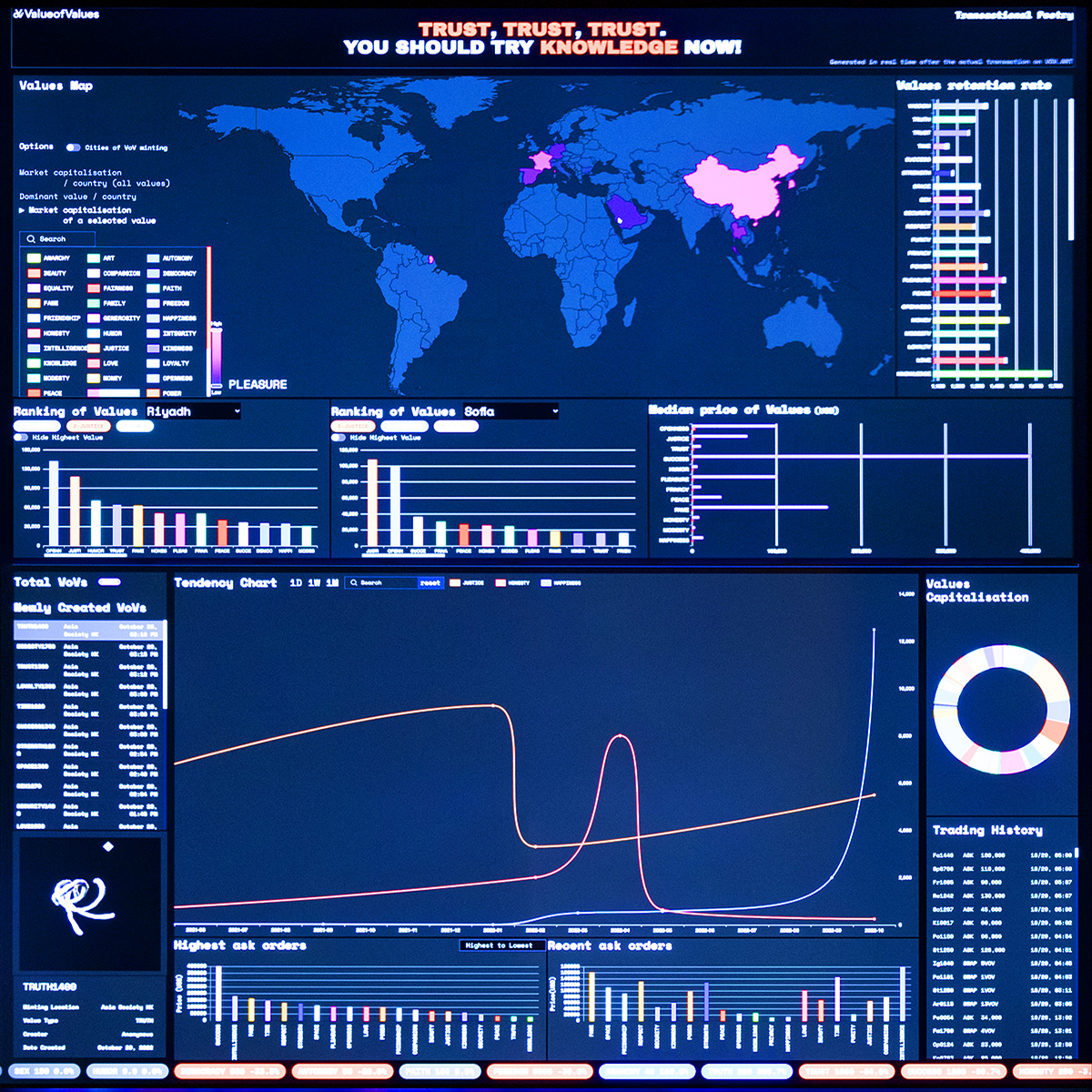 The Trading Room (VoV)
Introduced for the first time during the Morphogenesis of Values exhibition, Chantal Miller Gallery, Asia Society Hong Kong Center produced by Osage Art Foundation. The Trading Room is part of the Value of Values project.
As VoV Brain Workers giving shape to human values we get paid in VoV NFT tokens. Now, what is the financial value of human values? Can we sell, buy or swap them? What is their ranking according to cultures, countries, and cities? Could I understand better countries' strategies and actions if I can monitor their set of values? The Trading platform in the Trading Room, tells us in real-time how transactions describe societies better than their flags.
The trading platform is now the dashboard of the VOV.ART website