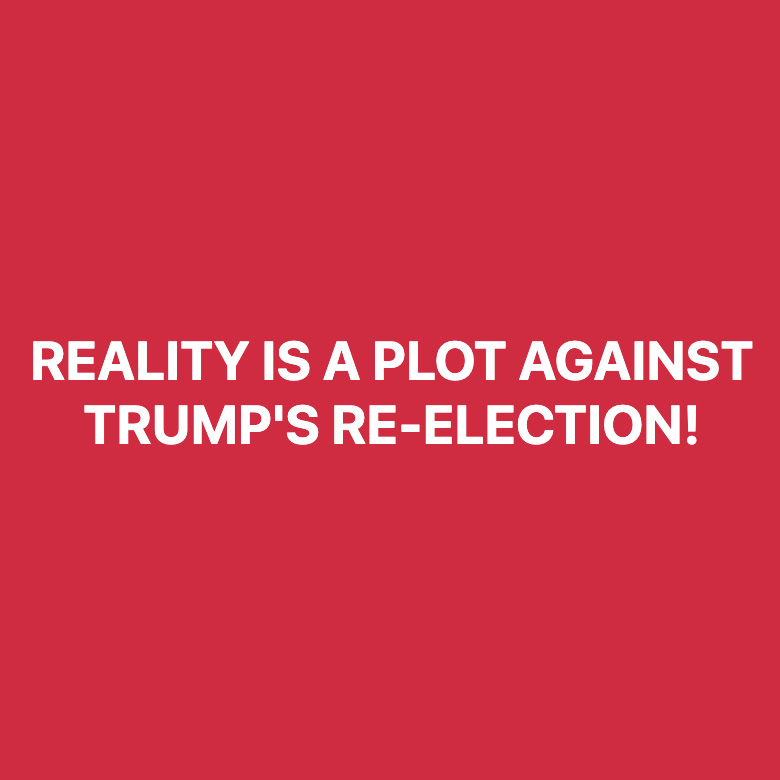 The PLOT
 The PLOT is a series of posts on Twitter and Facebook
It started in June 2020 when Trump declared that Covid-19 is a plot against his re-election.
Starting listing what could be against DT re-election, it became clear that most human Values could fit the statement:
XXX IS A PLOT AGAINST TRUMP'S RE-ELECTION!
At the same time, it sounds like a possible Trump supporter's message and it becomes weird when read as a series showing how these arguments are more rhetoric statements revealing how Trump is far from human values and social concerns.