by MAN Ka Mei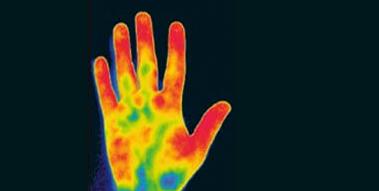 Generally, people create music by musical instruments, such as piano, violin or guitar. Those musical instruments need to control by hand. However, to control the musical instruments, people need to have required knowledge beforehand.
However, there are many people who love music and want to create music, but they don't know any of the musical instruments. Therefore, I would like to create a work that can be play by everybody and they need not to have any musical knowledge in playing it. People can create their own musical pieces through the work.
My concept is using motion capture, power capture and temperature capture at the same time. The set-up of this work is simple – basically a screen for capturing, a screen for display image and two speakers are required.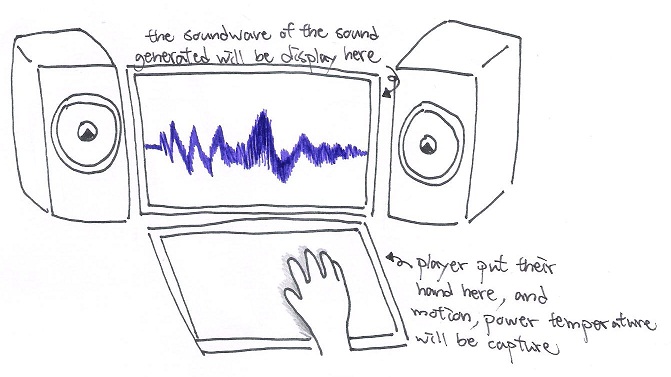 When player put their hand on the capture screen, the computer will capture the motion, power and temperature of the hand. After that, the computer will generate sound according to the captured data. The motion represents how long the sound would be (the longer of the distance people drag their hand on the screen, the longer the sound would be); the power represents the volume of the sound (higher power, higher volume); while the temperature represents the pitch (higher temperature, higher pitch). The sound wave of the generated music will also be display on the other screen.
The concept of this work is "music by random". Because temperature of the hand is something that cannot be easily control, I want people not to too care about the principal of music and just enjoy the sound of music being created in random.
This work can allow multiple users to play. It just like people are using their hands as musical instruments to perform together. And after they finish playing the work, the computer will automatic generate the sound into digital file, and there will be a QR code appear on the screen. People can download the sound file by the QR code.
I hope to use this work to let everybody enjoy the creation of music. I think music is not necessary something being confined by boundary, sometime something creates by accident can also be a piece of music.