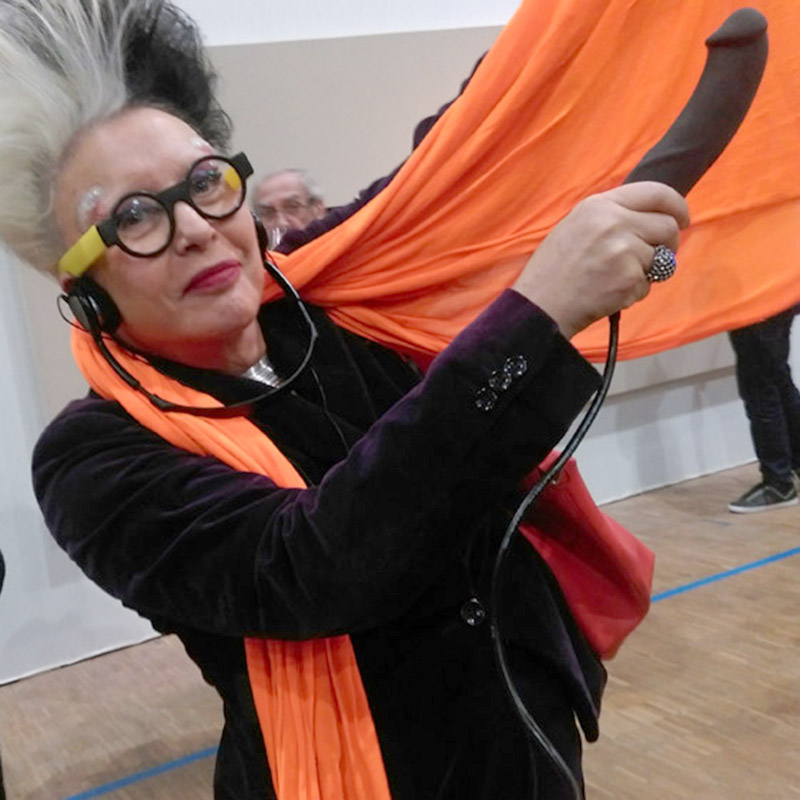 Dildomatic Opera
Discovering the secrets of nostalgic "circuit bending" it seems that here the drive immediately sadistic turns of its true purpose. The crushing nature of games against child trying to convert sounds, notes and voice stuttering, screaming, belching, and other electronic rumblings that makes me think hard compulsive is not for its real recipient.
I had the opportunity to say that the absolute referent of the interaction was "dialogue, dialogue with extreme forms are" making love "and" make war ". For "interesting" the Game, must embody the interaction.
The art is sometimes a form of onanism, narcissism and despair, I propose a performance that puts the body at the center of the manipulation.
Onstage, a woman or a man, naked, is working with the enthusiasm that gives extreme pleasure tinged with desperation, to make the most of a dildo changed. Item spring wires which suggest that the vibration it produces is immediately reflected in height and intensity of sound that accompanies the actions and progress of the subject.
The voice of the latter, hesitating between the singer close to ecstasy and tenor touching the goal, mingles with the instrumental sounds, powerful and confusing, the dildo in action.
Dildomatic Opera
Instrument de musique: Godemichet, circuit bending