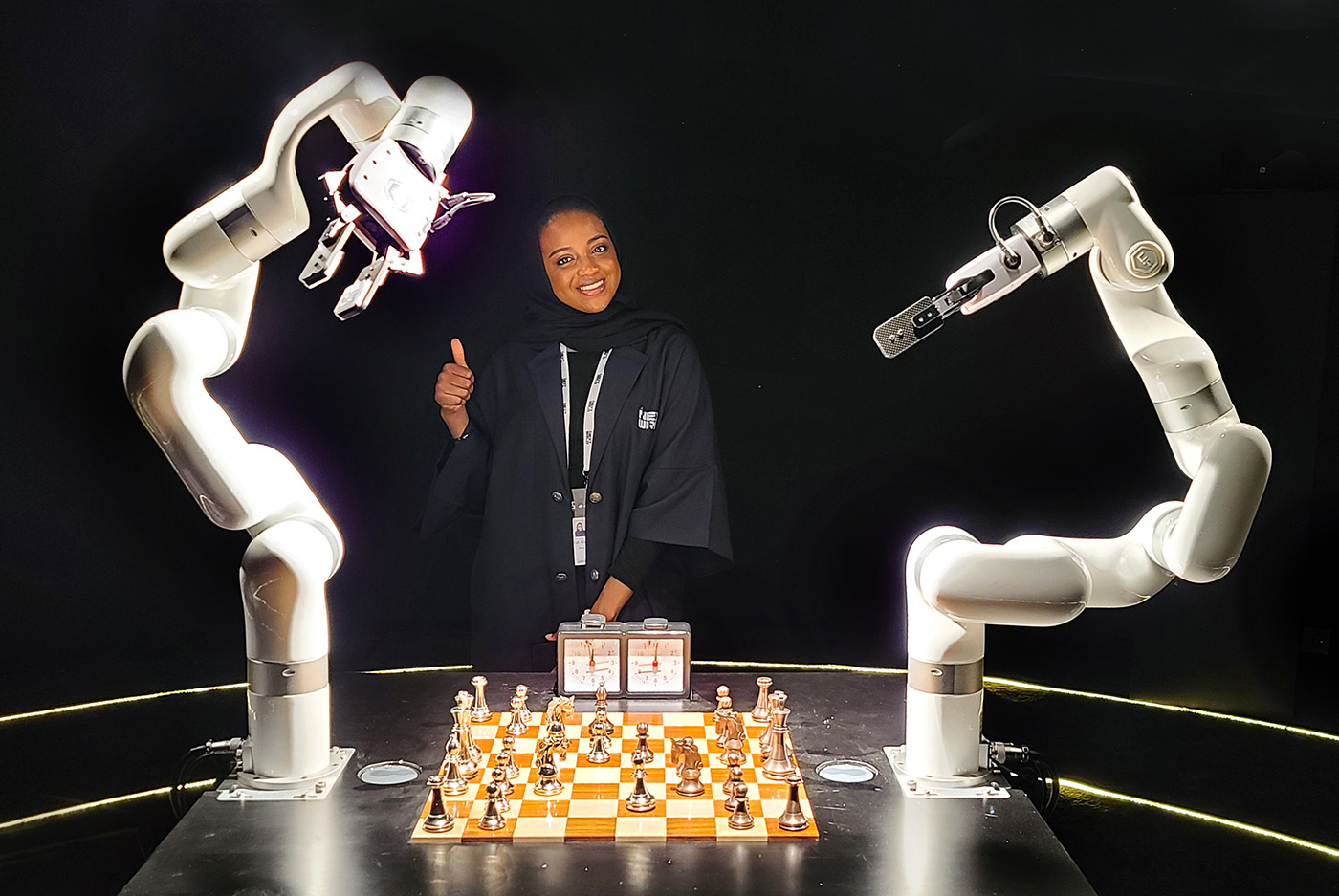 Power Chess / Next World Forum
POWER CHESS
Maurice Benayoun
with Ray LC, Sam Chan, Tony Tian Yi, VVzela Kook, and Charlie Yip.
Commissioned by Focal-Naim
Four Seasons, Next world Forum, Riyadh, 7-8 September 2022
Maurice Benayoun and his collaborators invited two robots (robotic arms, to be precise) to compete in a chess game. MoBen considers games as metaphors for society. This is the meaning behind the piece: making societal phenomena visible, particularly power relations and human conflicts, hence the name of the piece: Power Chess. You will experience all the emotions and actions of the chess game as the robotic competitors fight it out. For MoBen, works of art are not just "objects" to be observed but become "subjects capable of complex behaviors."
The expressiveness of the robots, their movements designed to be as close to living beings as possible, creates an unsettling form of ambiguity. Each robot sees the game, acts, and makes decisions. The system allows you to perceive, through movement and sound, the innocent elements of this playful confrontation. Power or guile; subtlety or spectacle – which strategy will win? With mechanical gamification, Power Chess allows onlookers to see, hear and reflect on the game. Through immersive sound, the spectator is involved in the action, taking it to another level and contributing significantly to the intensity of the installation.