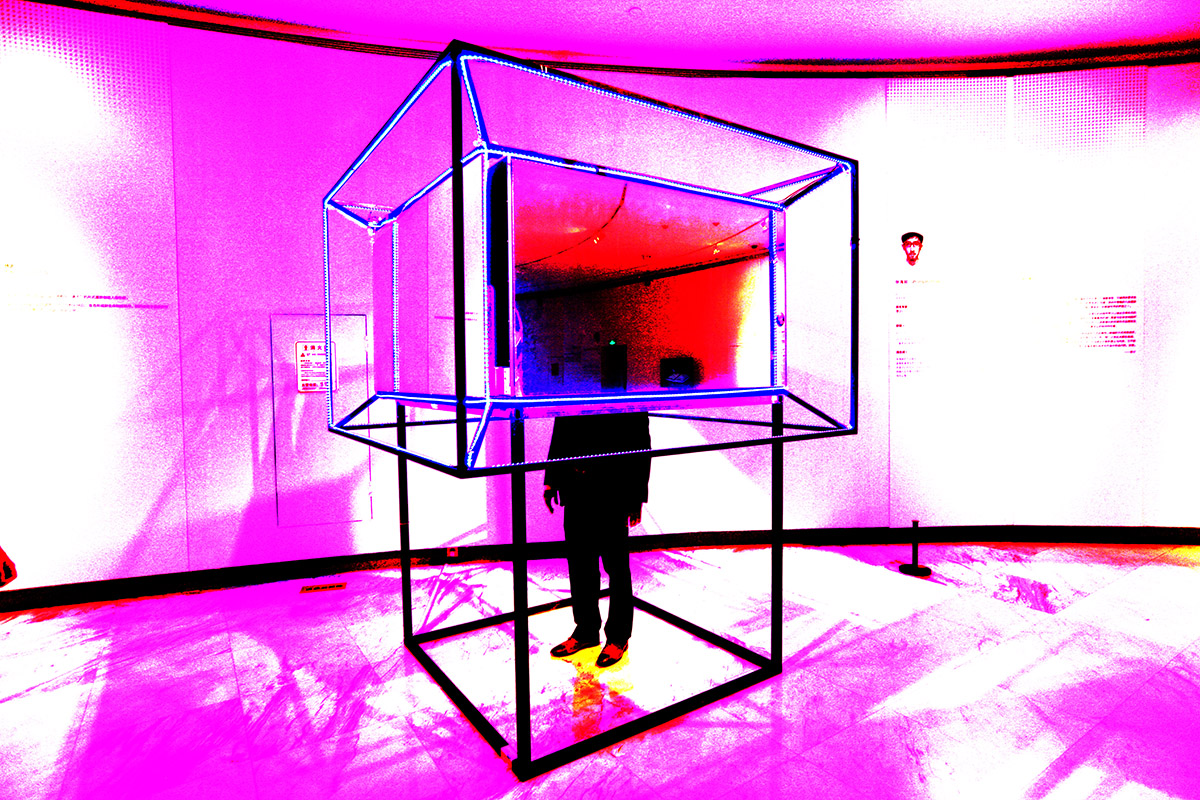 On the Road, Young Media Artists in China (Shenzhen)
NOMINATION EXHIBITION with the contribution of 15 NOMINATORS, nominating 102 YOUNG CHINESE MEDIA ARTISTS that became part of ON THE ROAD Archive. 32 MEDIA ART INSTALLATIONS Guan Shanyue exhibition.
Guan Shanyue Museum Shenzhen
Co-organised by the Guan Shanyue National Museum of Art (Shenzhen) and City University of Hong Kong. The exhibition will come to Hong Kong in March and tour in 2 other cities in China in 2018.
Maurice Benayoun (moBen 莫奔) invited curator
List of Hong Kong artists in the show:
– Carla CHAN, Black Movie, Video, 2015
– Joseph CHAN, Strange machines (6 pieces), metallic miniatures, 2017
– CHEUK Wing Nam, Avaritia – Silent Greed, Sound sculpture, 2015
– Chris CHEUNG, Energy Chamber, video, 2015
– Kingsley NG, The Sun Under the Placid World, Land Art, Single Channel Video, 2012
– Samuel Adam SWOPE, Ecotone. Aerial art, 2017
– Vvzela KOOK, Part 1: Confidential Records: Dual Metropolitans, video Installation, Neon sign.
Part 2: Confidential Records: Terminals Multi-screen audio-visual work with stereo sound, 2016-17
– Kenny WONG, dist.solo, Kinetic Sculpture, 2016