Architecure, VR, Internet, interactive music...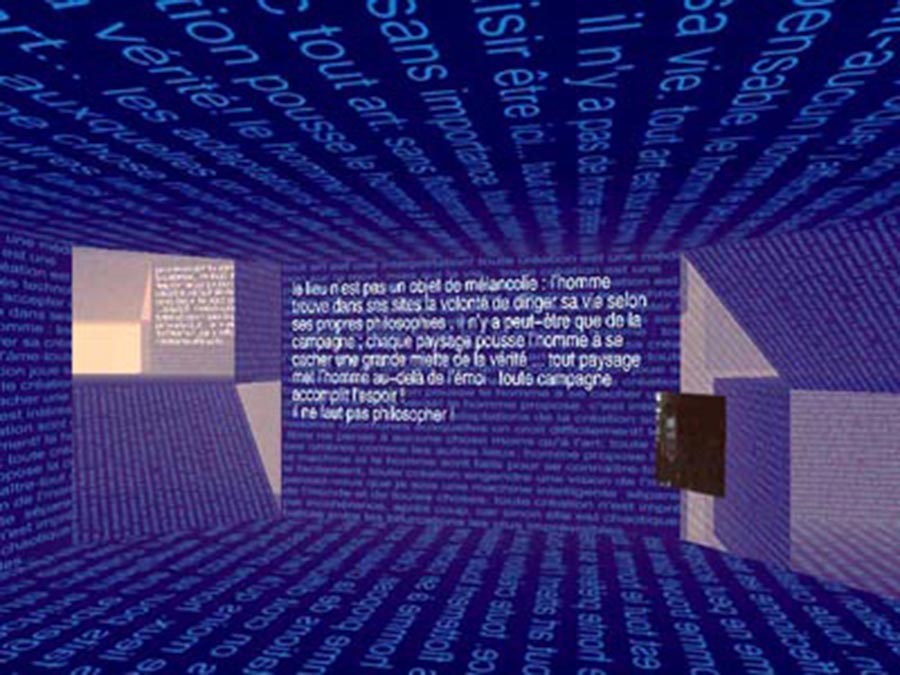 encounters in the labyrinth of our own words ...
Exposition universelle de Hanovre...
Conception et direction artistique du projet ...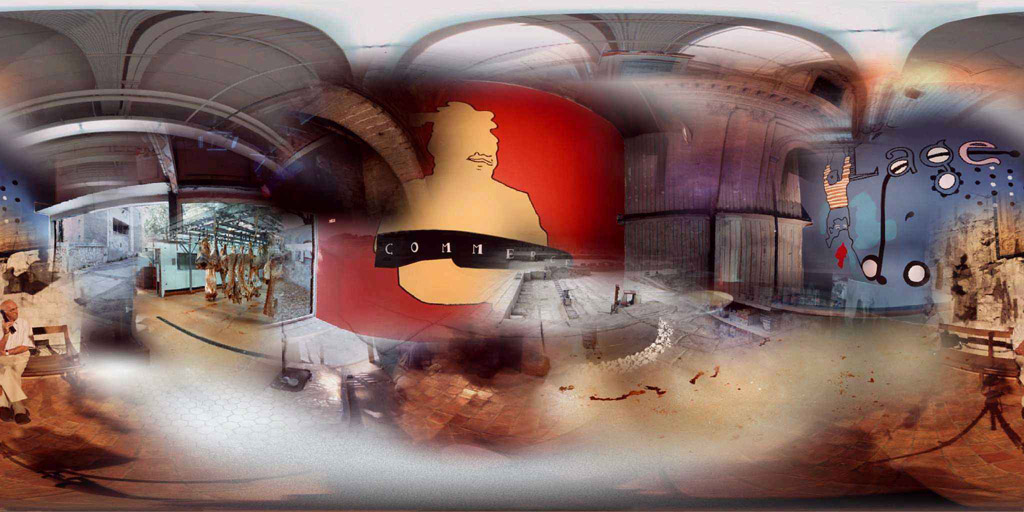 Virtual reality and photographic installation using the Collective Retinal Memory (CRM)...
Exposition l'Homme transformé, Cité des sciences et de l'Industrie de Paris...
CAVE installation, Internet and Virtual Reality...
pour l'exposition itinérante organisée par Odile Fillion, et un texte...