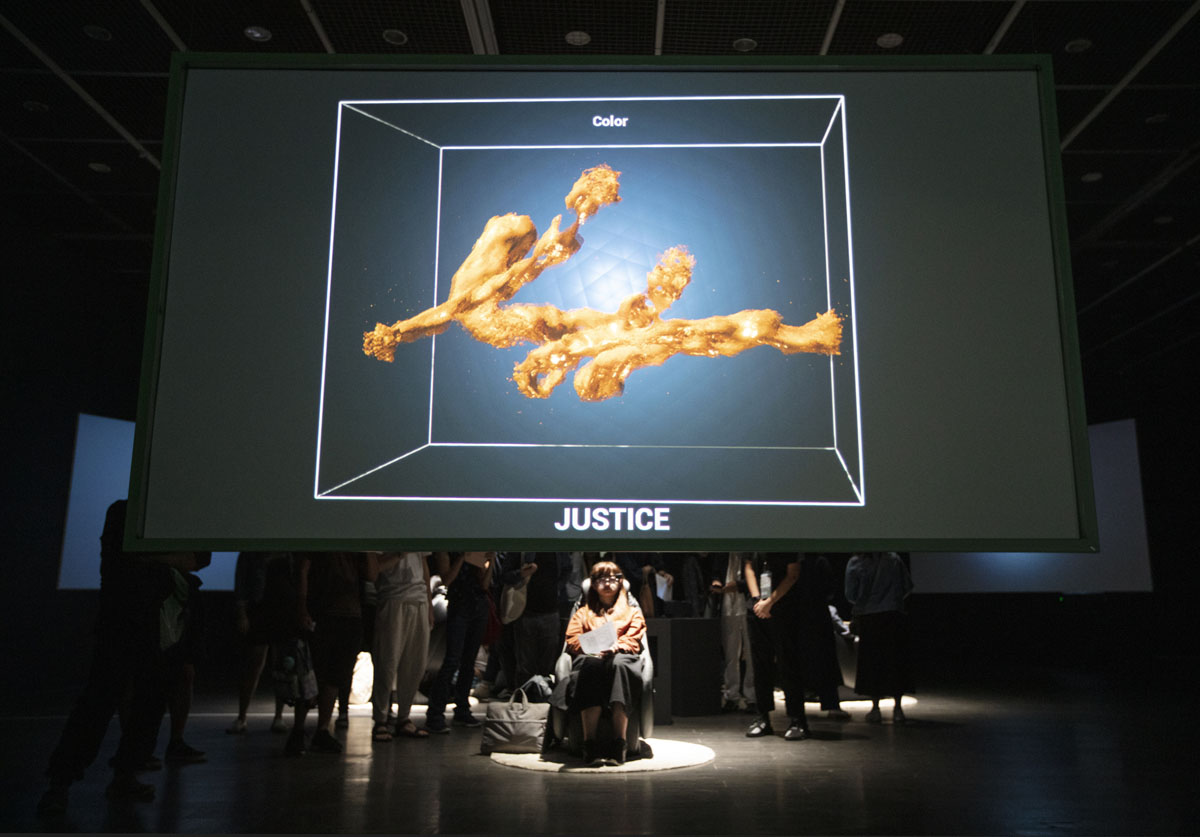 Value of Values at MOCA Taipei
Digital Art Festival 2019, ReTranSens.
Museum of Contemporary Art Taipei,
Curator: Loh Li-Chen
Co-curator: Hsiang Wen Chen
The largest exhibition of Value of Values, with 3 Neuro-design stations. Value of Values is now on Matic Blockchain after the Collector Period on Test-Net. It is now possible to trade, buy and sell Human Values www.v-o-v.io.